Invest in a quality solar power system from Solargain
Supplied & Installed Fast.
Receive maximum benefits by choosing an installer who designs a system the right size for your home as well as the people in it. Choosing a solar power system that's too small or too big for your property can result in electricity savings that fall short of expectations.
At Solargain we will help you determine if a 5kW solar power system is a match for you.
How much is a 5kW solar power system?
A 5kW solar power system typically costs between $5000-$9000 to purchase and install. The price of a system will depend on the quality of the products being installed as well as the Australian state or territory where they're being purchased. Choosing premium quality panels (over cheap 'throwaway' alternatives) is highly recommended for a smoother solar power experience.
Is a 5kW solar power system is big enough for your requirements?
A 5kW solar power system is ideal for most medium-large families (up to five people) in average sized homes – generally up to four bedrooms. These systems are popular because they cover slightly more than the average electricity bill in these scenarios.
How much space is required on your roof?
You'll need around 36m2 of roof space to accommodate the 20 solar panels. Not every home will have this amount of roof space to spare, but with great leaps in solar technology, there are now a number of ways to install solar panels in circumstances where space is limited. Have a chat to a professional if you have any doubts or questions.
How much will a 5kW solar power system saving you?
You should expect to save up to $1,990 every year with a 5kW system – but it's important to note that this figure will vary depending on your location and the quality of the solar equipment you install. Your feed-in-tariff rate (FIT) will also impact on your annual savings.
What is the payback period?
Most 5kW solar power units pay themselves off within three years and four months. Your payback period depends on the original cost of your system as well as the location which it's installed.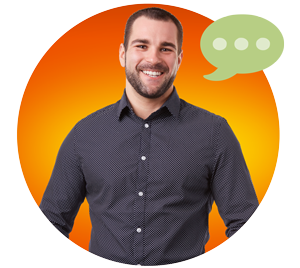 Purchasing solar panels is a great investment that over 1.5 million Aussies have already made.
Like any good investment it pays to do your homework and it's important to install the right system for you. We can send a fully qualified representative to your home for an obligation free assessment
Want slightly more energy?
Many people make the mistake of not installing extra panels because they're afraid to exceed the inverter's maximum output capacity. Even in peak conditions, the panels will rarely output more than 85% of their maximum power (which is accounted for in your yield estimations), even in the middle of a perfect day. The inverters are warranted to handle a lot more panel capacity than their AC output, sometimes up to double, and the extra panels will be the best value panels in the system. While your power output won't go above the inverters maximum AC output, it's a very cost effective way to generate more energy as your inverter will spend much more time at its peak.
Think a different sized system might suit your needs better?
2KW Solar
Solar Package Includes
8 x solar panels
2 or 3KW inverter
Average Daily Energy
9KW hours per day (units)
Average System Cost
$2500-$4500
Suitability


3KW Solar
Solar Package Includes
12 x solar panels
3KW inverter
Estimated Annual Savings
$990
Average Daily Energy
13.5KW hours per day (units)
Average System Cost
$3500-$6000
Suitability



6KW Solar
Solar Package Includes
24 x solar panels
5KW inverter
Average Daily Energy
26.2KW hours per day (units)
Average System Cost
$5500-$10000
Suitability





5 Reasons to Choose Solargain
Quality. It's not just something we say.

All companies make the quality claim. The only way to ensure you're dealing with a quality company is to look for independent certification. Solargain has chosen to implement a quality management system, which is compliant with Quality ISO 9001. We have staff dedicated to our ongoing compliance with this standard and we are independently audited regularly. No other claim carries such volume. If you're truly seeking a quality company then you should insist they meet Quality ISO 9001.

The world's best products – proven independently.

Many providers will source products that are cheap and available and then try and position them as the best in the market. Solargain is different. Our Quality ISO 9001 certified supplier selection process combined with our technical expertise and buying power enables us to choose the world's best products. For example, our Hanwha Q CELLS Q.PRO panels have consistently delivered at reputable independent tests, like Photon and DKA in Alice Springs. Don't let salesman tell you their products are better, demand independent proof like we do.

Experience, rarely seen in a young industry

There are very few organisations like Solargain who have been around for every rebate, upturn, downturn and curveball that an industry has had to offer. Few have helped over 40,000 customers across Australia either. As such, we've retained and attracted staff who have unsurpassed industry experience and have a deep understanding and passion for solar. When you visit a Solargain office or talk to a Solargain representative over the phone or in your home, this becomes very clear.

Australia's largest and most dedicated service team

It's no coincidence that so many manufacturers choose to partner with Solargain for their servicing requirements. No other company commits more to servicing solar around Australia or has our reach and technical expertise. We have performed more service calls to solar customers around Australia than any other company, so choosing Solargain for your solar solutions gives you access to the best and most experienced service team in Australia. This is peace of mind that no other provider can give.

Go online and check us out

Seeking the opinion of previous customers is a great way to understand more about the company you're considering. It's not always that easy though, as no company will share a bad review with you. Going online and seeking reviews of companies from independent sources is a great way to do this. Solargain has consistently scored around 4.5 out of 5 stars on Productreview.com.au, one of Australia's largest independent review sites. The opinions of our customers and other industry experts on independent forums is also something we are proud of and encourage you to check out.