Introducing SolarWorld The Only Bloomberg (Q1 2016) Tier one German Made Solar Panel Available In Australia
"The Best Solar Power System Is Always The Best Investment" states the brochure produced by SolarWorld – sellers of high-tech solar power solutions based in Germany, and here at Solargain we couldn't agree more.
It's a big claim, but one that they can definitely back up.
Recently, one of SolarWorld's most popular solar panels outclassed 21 other contenders to obtain a perfect score in an intense independent test. Carried out by TUV Rheinland and Solarpraxis, the PV+Test is designed to measure: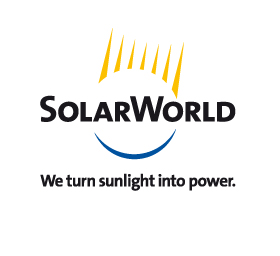 durability
electrical safety
workmanship
performance
documentation
and guarantee
The examiners labelled it: absolutely flawless because they were so impressed with the workmanship of the solar modules.
We're proud to announce that Solargain has officially become a SolarWorld stockist – the only tier one German made panel from the Bloomberg Q1 2016 list available in Australia– and what a panel it is!
Here's more of what makes SolarWorld and their products truly exceptional:
Impressive Resistance:
TUV Rheinland and the American testing institute PV Evolution Labs both endorse SolarWorld's panels for their impressive resistance to degradation.
Degradation occurs when a solar panel loses its efficiency and happens over time when panels are exposed to high voltage, as well as high heat and humidity. SolarWorld's panels have been independently tested under these types of gruelling conditions and have consistently withstood adverse conditions.
Uncompromised Quality Control
When it comes to quality control SolarWorld is unapologetically strict. All materials used in the production of their solar modules must undergo thorough testing to establish their suitability as a production material – some are well above IEC specified standards. This includes components such as glass, film and junction boxes – both individually and in combination with other materials. SolarWorld expose any potential manufacturing material to repeated stress and all materials are tested mechanically, electrically, thermally and visually at every point of manufacturing wherever possible.
For example, there are over 80 different kinds of backsheets (the outermost layer of a PV panel) to choose from on the market. Only eight automatically meet SolarWorld's module quality standards and then just three of those were narrowed down and deemed good enough to be used in production.
Like we said, strict.
About SolarWorld
Between its manufacturing hubs in Hillsboro, Ore., and Freiberg, Germany, SolarWorld undertakes all phases of solar panel production in the 'value chain' - from silicon and the main initial input, to complete solar electric systems. There aren't many solar technology companies in the world that can claim 'fully integrated manufacturer' status. Most rely on outside sources for wafers, cells, laminates, or solar panels.
A fully integrated company like SolarWorld has 100% control over product quality from beginning to end, meaning customers receive top quality products that live up to the hype. You can see some of SolarWorld's manufacturing in motion here.
Sustainable And Ethical
Aside from manufacturing exceptional products which produce clean energy, SolarWorld contributes to a healthier planet in other impactful ways. With their Solar2World initiative, they take part in solar aid projects all over the world to make clean and fair energy available in developing countries.
Makers of brilliant products and dedicated to quality with the end user in mind – it's no wonder SolarWorld is a cut above.
And we're thrilled to be stocking their truly exceptional products.
Click here for more information on the 290W sunmodule plus mono panel or if you are as excited about this panel as we are contact us to chat to one of our experienced sales consultants.