Solargain takes great pride in our clean energy accreditation, and the fact that we only make use of clean energy council accredited installers. The Clean Energy Council is working to improve the quality of the solar energy industry through this accreditation program and grants it only to those who have shown a proven commitment to quality, safety, and meeting customer expectations.
CEC Accreditations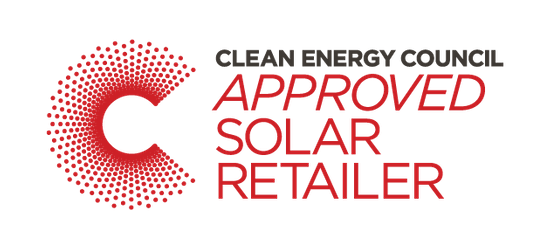 Companies that have signed on to the code have committed to provide a higher standard of quality and service, raising the bar in the solar industry. They will also provide a minimum five-year whole of system and installation warranty on solar power systems.
The program is designed to give peace of mind to people who are making the decision to invest in a solar system by helping them purchase the best product available from a company committed to responsible sales and marketing. Customers can identify businesses that have signed on to the code by a special Clean Energy Council Approved Solar Retailer logo.
How does this affect you?
As a CEC Approved Solar Retailer, Solargain will:
uphold customers' legal rights relating to cooling-off periods and refunds and give them the chance to cancel a contract and obtain a full refund if any changes are made that are not approved in writing (including variations to system design);
provide a minimum five-year warranty covering the operation and performance of the entire solar system;
fully inform customers about the processes involved between system installation and network connection, or facilitate this process on their behalf.
General business
In order to conserve our accreditation, we must:
provide customers with all required documentation after the system is installed;
adhere to all existing legislation and regulations;
be fully accountable for the actions of any subcontracted parties, including Clean Energy Council Accredited Installers and Designers;
have a fair and transparent complaints process, and respond to customers within 21 days of them making a complaint.
Download the CEC Solar Retailer Code of Conduct Consumer flyer
Download the Solargain Media Release
Have your solar installed by a certified specialist