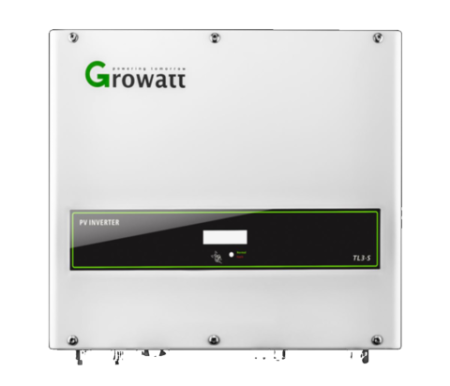 The Growatt5000-6000TL3-S, a premiere three-phase inverter that is the perfect solution for three-phase homes and small businesses looking for a high-quality solar inverter.
Growatt is a top-line solar company that, since their inception in 2010, has had a deep focus upon innovation. Even as they've expanded their operations internationally, they have retained their people orientated outlook and continue to work to advance renewable technologies and renewable availability all around the world.
Any Growatt inverters (except off-grid inverters) are eligible to apply for a free 10-year warranty. Find out how to apply here.
Inverter Features
DC input voltage up to 800V.
97.9% Maximum efficiency.
Internal DC switch.
Compact transformerless design.
Multi MPP controller.
MTL – String.
Bluetooth / RF technology / Wi-Fi.Sound control.
Easy installation.
Comprehensive Growatt Warranty program.
Available in the 5000TL3 and the 6000TL3 models.
Product Warranty
Growatt inverters installed from 1st December, 2020 onwards are eligible to apply for a free 10-year warranty (usually 5-year parts & labour warranty)
Model
Growatt5000-6000TL3-S-three phase