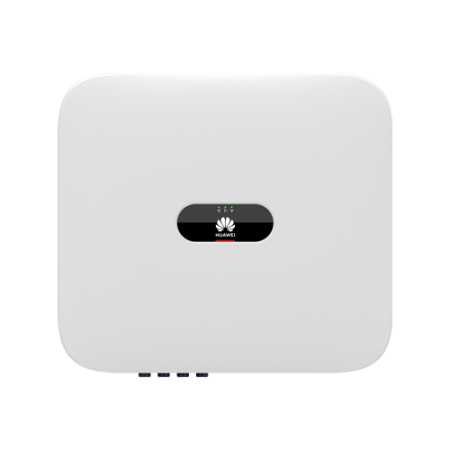 Safe, reliable and efficient, the Huawei SUN2000-8-20KTL-M0 promises one of the best solar experiences out there.
Key benefits
Enhanced performance
With an advanced digital control algorithm, the Huawei SUN2000-8-20KTL-M0 lets you enjoy an astonishing maximum efficiency of 98.65%, converting more solar energy into power for your home.
Built-in PID recovery
The Huawei SUN2000-8-20KTL-M0's integrated PID recovery feature is included to limit the modules' potential output loss by as much as 70% in hot & humid weather, further improving the system's already very impressive performance.
Ultimate safety
The risk of DC arcing occurring in your solar PV system and posing a danger to your property is alleviated by Huawei's AI-powered Arc Fault Circuit Interrupter (AFCI). The SUN2000-8-20KTL-M0 inverter detects arc faults more accurately, avoiding false alarms, and automatically shuts down in 2 seconds, ensuring that in the rare occasion something does go wrong, it won't be getting worse.
Silent
Operating at only 29 dB (library noise level), Huawei SUN2000-8-20KTL-M0 is an extremely quiet inverter.
If you would like to learn more about Huawei inverters, you can read more about them here.
Inverter Features
Maximum efficiency 98.65%
European efficiency 98.3%
Product Warranty
10-year full comprehensive warranty (parts and labour)
Extendable up to 20 years
System Size
8 kW to 20 kW