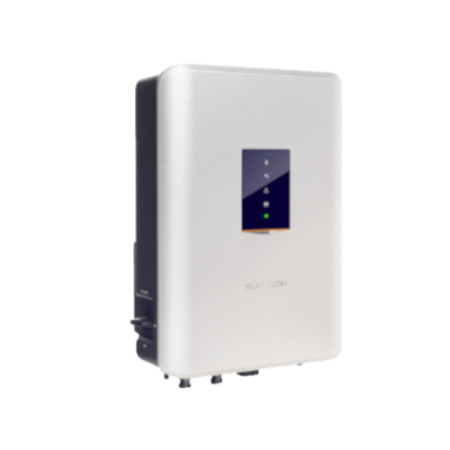 A powerful, adaptable and reliable three-phase inverter designed to fit with any residential or small scale commercial installation, coming from one of the best known and most well regarded and experienced inverter manufacturers in the world.
High Yield
Industry leading efficiency levels at 98.6% (European Efficiency 98%).
1.1 overload capacity, 10% more yield under high irradiance than other comparable inverters.
Ablke to adapt to complex power grid connections and extend the grid-connected generation time of the PV system
Safe and Reliable
No inteference generated for electrical equipment
High Power Quality
Low Radiation, compliant with household equipment standards
Built-in surge arresters & RCD
Easy O&M
Plug and play design, making for a quick and easy installation.
String current monitoring function for fast trouble shooting.
Fast comissioning, easy local and online monitoring available through the app or web portal.Online monitoring available wherever you are through the web or through the system app.
System Size
5 kW to 15 kW