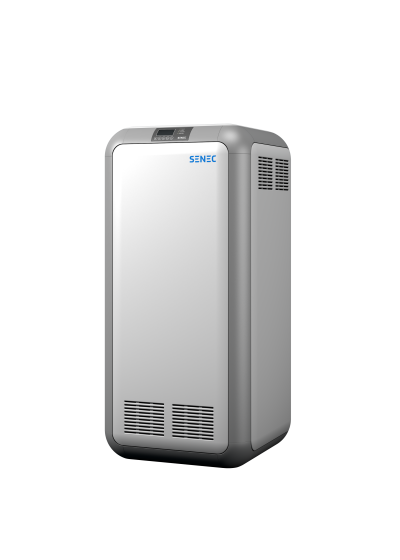 SENEC Solar Batteries utilise award-winning technology in order to supply your home with energy through both the morning and evening peaks, storing the energy your PV system generates to allow your home to reach self-sufficiency levels of up to 90%. Not only will your electricity bills fall drastically, but the top-tier German manufactured battery will protect you from power outages and constantly rising energy prices.
Established in 2009, SENEC has since become one of the world's most popular brands for innovative energy storage solutions.
Following a decade of domestic success with 20,000+ systems installed, SENEC has expanded internationally with Australia as a key focus. Wholley owned by EnBW since 2018, SENEC is backed by a financially powerful parent company with extensive energy expertise. With great capabilities in energy storage solutions, SENEC is one of the top three solar battery manufacturers in Germany and the only one to have developed a presence in Australia.
Premier German manufacturing
SENEC batteries have won a number of awards for design and innovation for five years running. Their multi-award-winning battery technology is capable of cycling the battery twice a day, supporting your home all through the day, even in the times when your solar is not running. SENEC batteries are compatible with all manufacturers' PV systems and are designed to be easily retrofitted into an existing system. Available in a variety of sizes, there's a SENEC battery for every household.
Monitor your energy, anywhere, anytime
The SENEC app allows you to view the performance of your whole system, tracking your savings as you go and taking complete control of your home's power.
Features
Optimise your solar with SENEC's wide array of quality features:
Add up to 4 SENEC batteries to create your own micro-grid
Backed by local support offices to keep your system at its peak
Monitor your system remotely and in real time with the SENEC app
10-year manufacturer's warranty with 20-year extended warranty available
Available in 5 kW and 10 kW sizes
Product Performance Warranty
Product Performance Warranty: 10 years (extendable to 20 years)
Product Warranty
10-Year Manufacturer's Warranty
20-Year Extended Warranty Available
Use. Capacity
4.5 kWh / 9.0 kWh