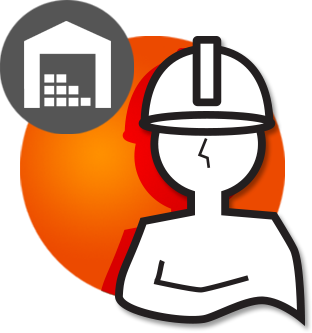 Choose Solargain for your wholesale solar power supplies
Are you looking for a reliable and experienced supplier for all your wholesale solar equipment and products?
Solargain's wholesale department has developed direct relationships with many of the solar industry's major manufacturers, including:
With over 30 years' combined experience working with photovoltaic products, Solargain's wholesale team are experts in the field. We offer technical advice, quality service and logistical support for all of your wholesale solar equipment needs. Solar providers, electricians and installers across Australia rely on Solargain to supply high quality, reliable solar power inverters, solar panels, solar hot water systems and mounting hardware. We build long lasting relationships with our clients by offering exceptional after-sale service to all of our wholesale customers, large and small.
Meet the Solargain wholesale team
Karl Jensen
When you need guidance on a particular photovoltaic installation or hot water system, make sure you speak with Karl. Having worked with this kind of equipment for eight years, he knows a thing or two about quality solar products. Karl's passion for renewable energy equipment is evident the moment you speak with him. He is a strong advocate for getting the most out of your solar equipment.
Kai Wuthenow
With eight years' experience in the industry, Kai is an energy efficiency specialist. Solargain's wholesale customers rely on his in-depth knowledge of hot water systems and photovoltaic logistics when sourcing products for their business. His attention to detail makes him a valuable member of our team.
Aaron LaBrooy
Dedicated to photovoltaic stock management, Aaron's interest in energy efficiency spans eight years. His commitment to customer service is second to none and he has developed a solid reputation as a professional in the solar industry. You can count on Aaron to provide the best possible advice on your solar needs.
Will Russell
Will brings a refreshingly honest and reliable approach to the solar power industry, having built up eight years' experience in the field. Specialising in hot water system logistics, installation and management, Will consistently delivers above and beyond our wholesale customers' expectations. He works closely with our manufacturers and clients to ensure the smooth delivery of solar products every time.
Contact Solargain's wholesale department today
If you'd like more information about how Solargain wholesale solar power supplies can supply all your wholesale solar products from some of the most reliable manufacturers in the business, simply chat to our team or give us a call on 1300 73 93 55.