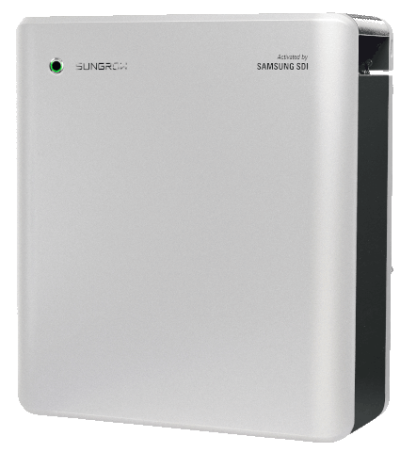 The Sungrow PowCube SBP4K8 is a rechargeable solar energy batter that gives homeowners the power to take control of their home's energy usage. The PowCube saves you money by shifting solar energy to when and where it is needed, saving it for times such as peak tariff periods. The unit is uniquely designed to be easily retrofit into any system with a single-phase solar grid-connected inverter.
The Innovative and Reliable Sungrow Battery
Suitable for both free-standing and wall mountable installations, the Sungrow SBP4K8 battery is a highly reliable and robust energy storage solution for homeowners. With a 95% depth of discharge to maximise the usable capacity, this battery offers remote monitoring through an app and web portal. With the addition of an EPS box, the PowCube is even capable of supplying backup power for essential loads, should a situation such as a grid interruption or power outage occur. This makes it the perfect option for those who want their homes to be ready for anything. Whats more, the Samsung prismatic cells offer high reliability and safety, whilst the system's robust BMS provide protection from cell to system levels.
Sungrow PowCube Features
DOD > 95% more usable energy.

Over 95% depth of discharge, maximising usable capacity.

Simple installation and space saving.

Modular design makes system suitable for both free-standing and wall mounted installations.

Easy one-click online firmware updates.

No longer will firmware updates be a great hassle that eat up your day.

Local comprehensive support.

Sungrow has support facilities and networks spread all across the nation.