The benefits of solar hot water
Australia's average solar radiation is the highest in the world. This makes solar energy systems, whether for electricity or for hot water, more efficient (in both cost and power) than anywhere else across the globe.
By taking full advantage of solar energy, here in Australia, you can cut down on hot water costs by 80%, with hot water accounting for 25% of most homes' energy costs, your wallet will thank you for those savings.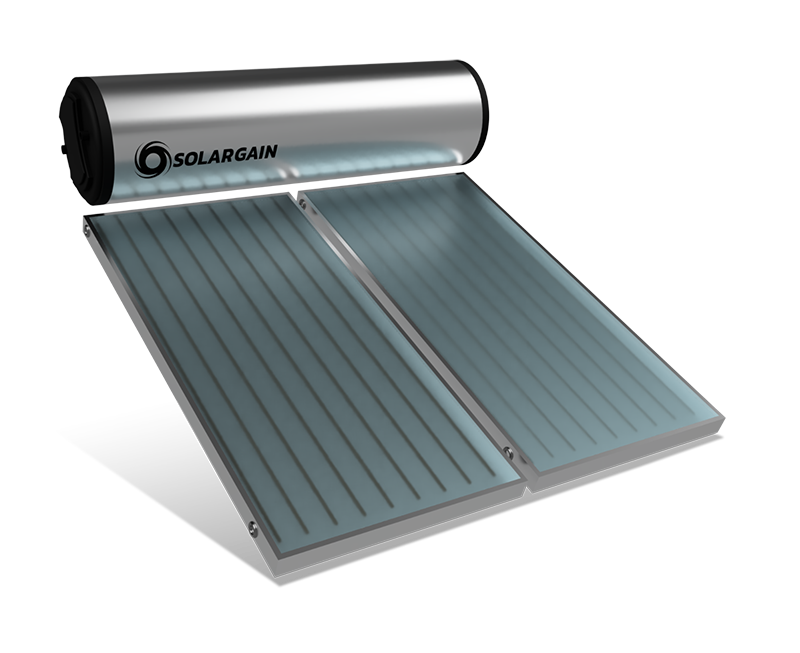 Atop all that, the Australian Government's solar power rebates have added massive incentives. Solargain's solar hot water solutions attract the highest rebates, all while lowering your energy costs and environmental footprint.
Brilliant benefits: Why Choose Solar Hot Water
Who doesn't love a steaming bath? Hot water is one of the most beloved modern luxuries, but water heating is the largest single generator of greenhouse gas emissions in the home and it's extremely thirsty on energy, which comes at a direct cost to you.
Solargain's solar hot water solutions are different: they provide up to 80% of your hot water free of charge, using clean, renewable energy from the sun.
Enjoy a reliable hot water service 24/7
Immediately increase your home's value & decrease your power bill
Offset investment costs & profit from the Government's solar hot water rebates
Reduce environmentally harmful emissions

Solar hot water: stable and sustainable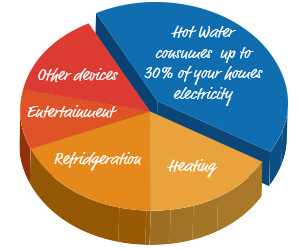 Your hot water is one of the most energy-intensive domestic processes. On top of that, monthly energy costs can be unpredictable. Your power bill can skyrocket because of international politics or simple acts of nature. Solargain offers you a stable alternative through solar hot water systems.
Solar energy, of course, comes from the sun, giving you the certainty of a fixed cost. After all, every day brings a sunrise (and if it doesn't, we have bigger problems than energy bills) – so without fail your home's water is heated. Occasionally, you'll use more than your solar hot water system provides. When that happens, your energy provider's hot water service makes up the vastly reduced difference. So you enjoy solar hot water on tap – no matter what!
It costs nothing to speak to a solar hot water specialist. Call us on 1300 73 93 55 to ask us any questions you may have about hot water for your home. We can send a fully qualified representative to your home for an obligation-free assessment.
Ready to make an enquiry?