Special Image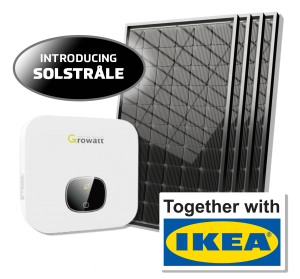 Special Body
What is SOLSTRÅLE ?
SOLSTRÅLE is an exclusive collaboration between Solargain and IKEA, offering a range of solar options that are backed by a unique performance guarantee, making your solar investment risk free!
Details about this offer:
Full installation by CEC accredited installers
5-year performance guarantee* on the complete system (inverter and solar panels)
5 + 5 year product warranty on inverter (with registration)
12-year product warranty on panels
25-year performance warranty on panel performance
Earn Qantas Frequent Flyer Points
Packages available from 2 to 20 kW
*Comprehensive warranty including parts, installation and workmanship.
Choose from any of the packages below:
SOLSTRÅLE Basic
The base level of package, but that isn't to say that this isn't still a top-quality solar energy system. If you're looking for the perfect affordable entry point to solar energy systems, look no further.
Includes: 
18 x Trina Solar TSM-370DE08M(II) 370 W panels

Growatt MIN 5000TL-X 5 kW (single phase) inverter with Wi-Fi
---
SOLSTRÅLE Basic with Battery
Upgrade your system with a solar energy storage system so that you can take advantage of the suns power at all hours, whether or not it's up in the sky at the time.
Includes:
Growatt SPH5000 Hybrid Inverter

Growatt GBLI6352 battery

18 x Trina Solar TSM-370DE08M(II) 370 W panels
---
SOLSTRÅLE Plus
Take solar to the next level with the SOLSTRÅLE Plus package.
Includes:
18 x Trina Solar TSM-370DE08M(II) 370 W panels

Huawei 5 kW inverter
---
SOLSTRÅLE Plus with Battery
The best SOLSTRÅLE has to offer, combine the Plus package with a Huawei LUNA solar battery. Available from 5 kW all the way up to 15 kW, this package can scale to your needs.
Includes:
18 x Trina Solar TSM-370DE08M(II) 370 W panels

Huawei 5 kW inverter

Huawei Smart Meter

Huawei LUNA Battery
Getting solar power is simple
First things first. Speaking to our consultants will help you to understand how solar power works and which system is best suited for your needs. Call us on 1300 73 93 55 for obligation-free advice and quote.
Consult
---
Talk to our experienced consultants by phone, webchat or in person, who can customise your sustainable energy solution.
Select
---
Discuss, refine and confirm the solution that suits you and pick an installation date. No deposit or payment required.
Relax
---
We need to get some details off you and lodge some applications on your behalf. If an issue arises, we'll let you know.
Install
---
Time to start saving your pocket and the planet. Customers in some states will need to wait 1-3 weeks for a new meter.
More Information
IKEA is working to create a better everyday life for people worldwide, which is why they have made it their goal to provide customers with more accessible and affordable clean energy solutions. In order to achieve this, IKEA partnered with our team at Solargain, who will manage the relationship with you from the moment you request a quote, to your solar power installation and beyond.
Reduce your energy bills - Solar energy can help you drastically lower the running costs of your home, helping you reduce your energy bills by harvesting the sun's energy.
Reduce your emissions - Choosing solar energy to power your home means you will be doing your part for the environment by reducing your carbon footprint and helping to create a more sustainable future.
Plan for the future - Become less dependent on the grid by taking advantage of our most abundant resource - the sun. Homeowners are turning their sights to renewable energy to help manage the cost of rising power bills.
Solar power is actually very simple and easy to understand. Here, let us break it down for you:
Solar modules (panels) on your roof convert sunlight into DC electricity.
A solar inverter converts the DC electricity into 240 V AC electricity, the type of electricity suitable for home use.
Devices in your house will utilise the AC from the solar power system first and draw electricity from the grid to make up the remainder of your energy consumption.
If you produce excess power, it'll be fed back into the electrical grid - an interconnected network which delivers electricity from producers to consumers. Prior to installing solar, this is where your electricity would have come from. If you have them, excess power can be fed to solar batteries or hot water, so that you can continue to benefit from solar energy even after the sun has set.
In addition to capitalising on the sun's energy to power their home, some customers may also be eligible to receive credit from their energy retailer, as a way of saying 'thanks' for feeding excess solar PV energy back into the grid.
Why Choose Solargain?
With over 20 years of experience, we've established a reputation as one of the most reliable and long-standing solar power and solar hot water companies in the industry. We use an integrative approach to understand your individual needs and identify ways to improve your home's energy efficiency.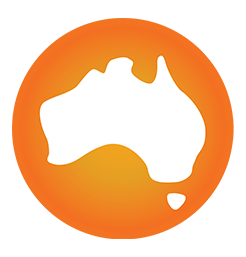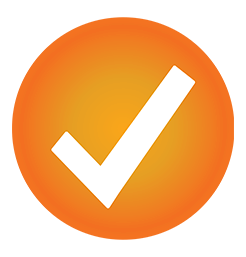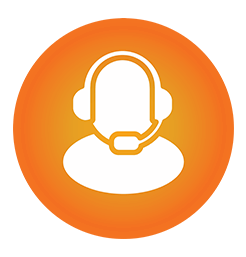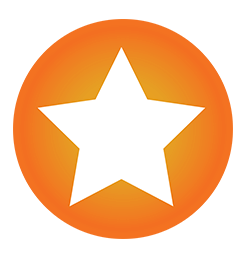 Webform for Special
Enter your details and we'll get right back to you
Special Terms and Conditions
This offer is valid for certain products agreed upon between IKEA and Solargain and are subject to stock availability and can be terminated at any time at Solargain's sole discretion.
Offer valid for new quotes only, for metro areas within a 50 km radius of IKEA stores (IKEA Adelaide, IKEA Canberra, IKEA Logan, IKEA Marsden Park, IKEA North Lakes, IKEA Perth, IKEA Rhodes, IKEA Richmond, IKEA Springvale, and IKEA Tempe). Additional charges may apply for homes located within a 50 and 100 km radius of their nearest IKEA store.
You must be a Qantas Frequent Flyer ("QFF") Member to earn and use Qantas Points.
Qantas Frequent Flyer Members will earn Qantas Points on eligible systems and eligible services.Qantas Frequent Flyer Members will earn Qantas Points on the following basis, provided they are sold directly through Retail Partners such as IKEA: 1,000 Qantas Points on Solar PV Systems, 1,000 Qantas Points on Battery and Energy Storage Systems; 1,000 Qantas Points on Solar Hot Water Systems.
In order to earn Qantas Points, Qantas Frequent Flyer Members must provide their Qantas Frequent Flyer number prior to the day of their installation or during the quotation process so that the membership number can be linked to the customer's account.
Visit this page to read the full Terms & Conditions regarding our partnership with Qantas Frequent Flyer and earning Qantas Points on this offer.
The eligibility of the offer is conditional upon the entire PV system being eligible for Small Technology Certificates (STCs) under the Small-scale Renewable Energy Scheme. There must be an approved RCD switch installed at the premises where the PV system is to be installed.
Images are for illustration purposes only.
Supply and installation are subject to Solargain's Terms and Conditions of Trading, available on our website.
Any network application and meter replacement fees incurred by Solargain will be at an additional cost. These costs will be provided to you at the point of sale.
The PV system purchased as part of this offer must be installed by Solargain.
Offer pricing subject to 2022 installation availability.