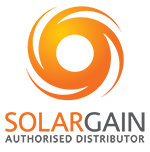 Become an Authorised Distributor
Solargain is 100% Australian owned and has been since our founding. We are committed to understanding and fulfilling the unique needs of Australian solar and hot water customers better than any other company in the industry. Our down to earth approach, defined by our beginnings as one man in a van have seen us succeed and grow over the years to become the frontrunner of the industry that we are today.
Solargain is renowned nationwide and has been in solar for 16 years and in business for more than 20 years. We have completed more than 72,000 installations countrywide, in both solar PV and hot water.
Enjoy a range of benefits including, but not limited to:
Our name - We are a trusted, Australian owned, award-winning brand.
Our own custom-built and fully integrated IT system which incorporates an automated leads and sales dashboard
A professional quoting system with design and panel guides, fully compliant to meet the Clean Energy Council's guidelines..
Access to our marketing team's advertising expertise and branded merchandise.
Favourable pricing on our range of PV, battery storage and hot water products.
Partnerships benefits with Fronius Solutions, Qantas Frequent Flyer and Plenti finance.
Dedicated Head Office admin team to act as single point of contact for all orders and stock enquiries.
NO franchise fees!
We aim to be a knowledge base in the industry for both Solar and Hot water that customer's and solar users from other providers can rely upon and approach for more than just products, but for support and information
So, if you are passionate about solar and renewable energy and looking to build a relationship with one of the most experienced businesses in the industry, get in touch with us today via the form below or call Brad Cowin 0458 633 477 or Erin Thorp 08 9203 1224.
Register your interest here