Switching to solar power is a wise decision. Lowering electricity bills and reducing your home's environmental footprint are just some of the benefits. However, like any good investment, it pays to do your homework, to ensure you choose the best installer and best products for your situation. Solargain is here to help.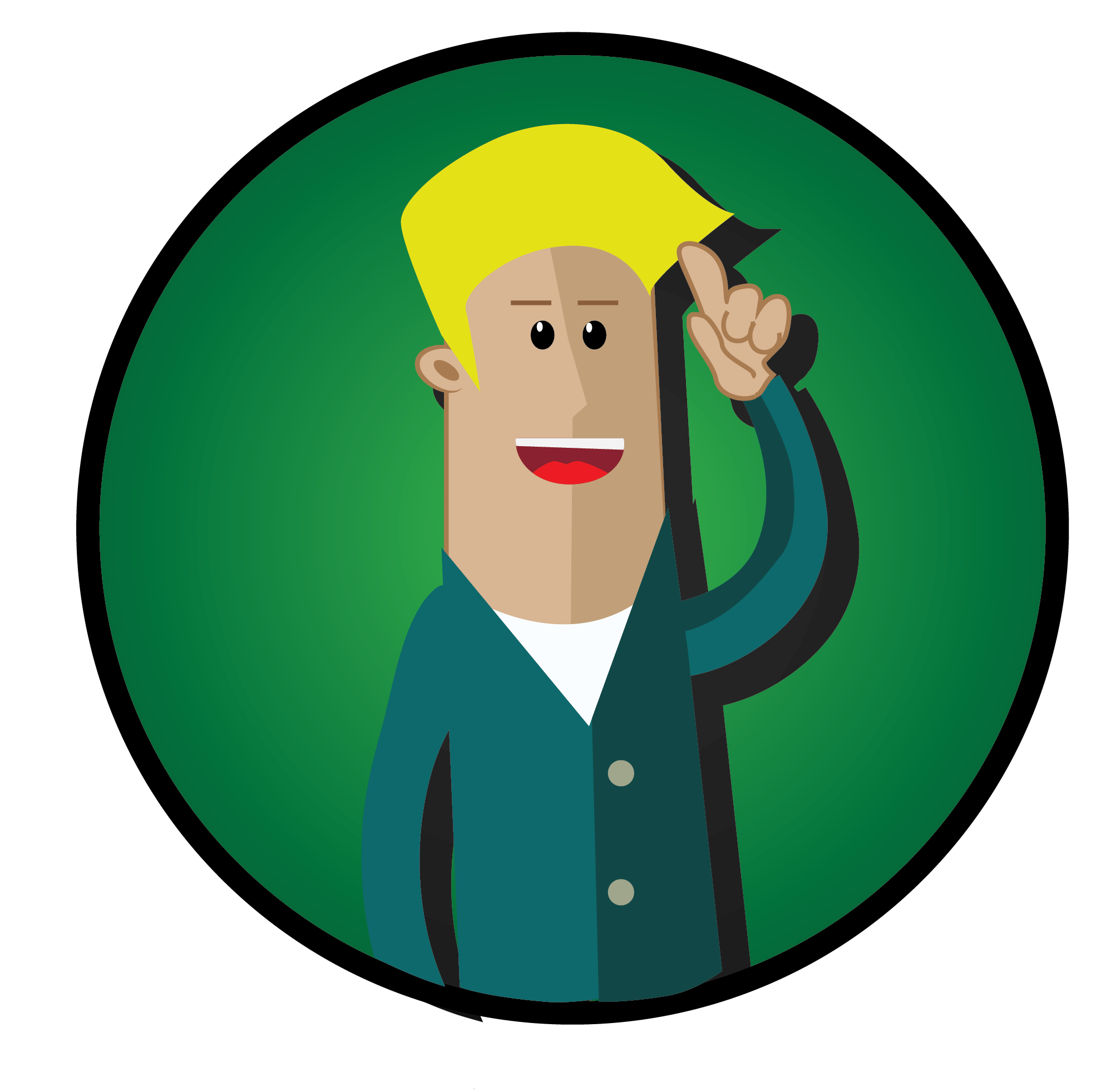 Questions to Ask Before You Buy Solar
Not all solar power systems are created equal, and neither are solar installers.
We've been in solar for a long time, longer than most businesses out there. We were one of the first Australian solar companies with CEC Accredited Installers and Designers. We've seen every rebate, tariff, upturn and slump that the industry has had to offer, and we've seen plenty of products and companies come and go.
Having gone through all that, we're now one of Australia's largest and most trusted solar providers. We've learned what makes a quality solar power system and what excellent customer service is all about.
To help you choose a reputable solar installer and quality solar products, we've come up with ten questions you should ask every prospective provider.

1. Are the products you install sourced from an Australian-based supplier?
Many solar companies come and go; however, the products they install often carry a 25-year warranty. If your installer sources your solar equipment directly from an overseas supplier and goes out of business, it will be very difficult and very expensive to make a warranty claim. You'll have to ship your faulty equipment overseas, back to the original supplier. It is often cheaper to buy a whole new system than to repair or replace your existing system under warranty!
Ask your installer:
Who manufactures your inverters and panels?
Does the manufacturer have an office in Australia?
Does the manufacturer have a strong presence in Australia and no intention of leaving?
At Solargain, we source our solar products from the world's leading manufacturers, all of which have a significant presence in Australia.

2. What evidence do you have of your commitment to quality?
All solar installers will claim they are a 'quality provider'; however, they need to provide evidence of this. Solar providers holding internationally recognised ISO 9001 certification have gone to significant lengths to ensure quality, and regularly participate in independent quality auditing. These certifications are an excellent indicator of quality and you shouldn't settle for anything less.
Ask your installer if they are ISO 9001:2008 and AS/NZS 4801 certified.
Solargain has been ISO 9001 and AS/NZS 4801 (safety) accredited for many years. We've consistently demonstrated our commitment to quality in all our independent audits.

3. What do your current and past customers have to say about you?
You'll find the answer to this question without even speaking to a solar installer. Online forums and product review websites are excellent resources for researching prospective installers. Do a search using the name of the solar provider you're interested in and you'll find reviews, ratings, opinions and discussions posted by current and past customers.
Visit websites like Trustpilot and Product Review to read what past customers have said about your prospective solar provider online.
Solargain has over 200 reviews on both review sites and an average rating of 4.4 out of 5.
4. How long have you been affiliated with your current product suppliers?
The longer a solar installer has been affiliated with a product manufacturer or supplier, and the more systems they've installed, the better their knowledge of how the products perform over time; and the better their understanding of how the manufacturer/supplier responds to warranty claims.
With this in mind, you should steer clear of solar providers that are constantly changing suppliers. It's quite likely they are struggling to find a balance between quality and price while also remaining competitive.
Ask your solar company about their experience with your chosen product.
Ask how long they've been affiliated with the supplier.
Ask what the supplier/manufacturer's warranty process is like.
Solargain has well established relationships with many of its suppliers. We've been installing Fronius inverters for nearly eight years and they've proven themselves as an outstanding product and service. Likewise, we've installed over 120,000 panels for ReneSola and are confident in their product and service. At Solargain, we take the time and do the research so we only need to choose once. We think you should too.

5. Can you help me find other ways to save power in my home?
Two big reasons to install solar power are to reduce your power bills and reduce your family's carbon footprint. So, when a provider visits your home to quote on installing solar panels, ask whether they can help you identify additional ways to save power around your home.
Will they look at the energy efficiency of your hot water system and other electrical appliances?
Will they check how heat efficient your house is?
Will they take a look at your lighting?
Will they chat about your future power requirements and design a system that allows you to expand later if you needed?
With batteries on the horizon, will they discuss inverter and wiring provisions for incorporating this technology in the future?
Most importantly, are they coming to your home to actually help reduce your bills and carbon footprint or are they just trying to sell you their products?
Reputable solar companies will come to your home and take the time to go through everything with you. Avoid the ones that won't even visit you in-person or that engage in high-pressure tactics.
At Solargain, our aim is to provide helpful, accurate information and a fair quote so that you'll strongly consider choosing us if you decide to go solar. We'll never pressure you 'sign up' on the spot. We'd prefer you did your research before choosing the best solar provider for you.

6. What sort of performance should I expect from this system?
When comparing how different solar power systems perform, measuring their output in kWh is more accurate than comparing their peak kW production. Some sales reps will provide an average daily kWh production figure, however this doesn't allow for the natural peaks and troughs in solar production that occur throughout the year.
Ask for a detailed breakdown of how many kWhs your system should produce each month, as some months are more productive than others.

Solargain has developed an automated system in close consultation with CEC guidelines, that accurately estimates your yield based on your panel orientation, pitch, location, system size and shading conditions. We use this to determine how much power your system will produce on average each month of the year, making it very easy for you to verify your production all year round.

7. Can I upgrade the system in the future?
Have you thought about how your circumstances may change in the future? Do you have plans to expand your family, increase the size of your home or increase your energy use?
Plan ahead and think about your future energy needs.
Ask your prospective provider whether you can upgrade your system in the future.
If you are offered an upgradable system, make sure you have the roof space for additional solar panels before going ahead.
Most of Solargain's product range is expandable. We can easily design a system that is configured to grow with your needs and let you best take advantage of the benefits of solar power.
8. What are your payment terms?
Most reputable solar providers offer payment plans and finance options for customers who don't wish to pay the entire sum upfront. Beware of any that demand payment in full before installation as there is no good reason for this.
Ask your prospective solar provider whether they offer payment plans and when they require payment in full.
At Solargain, we offer various payment options to suit your lifestyle and budget. Plus, we require no deposit or payments until after your system is installed. We will also make you aware of any government rebates available in your region that may assist in your purchasing decision.

9. Are there any additional costs?
Occasionally, solar companies will have clauses in their contracts that allow them to charge you extra for things like meter box upgrades and raked ceilings. So after receiving a quote, make sure you check for any hidden costs.
Ask if their quote includes everything you could possibly be charged for.
Make sure all potential expenses are quoted and in writing.
At Solargain, our fully-comprehensive and upfront quotes are designed with no hidden charges, so you know exactly what to expect and how much you will pay.

10. What kind of after-sales care do you offer?
Don't be lured by a solar provider that promises quality products, service and after-sales care but fails to deliver. Unfortunately, too many solar companies are only interested in making a quick dollar.
Ask your prospective provider what measures they have in place to support you after installation.
Ask about their warranty claim process.
Ask how quickly they respond to after-sales enquiries.
Ask if they have a dedicated, in-house service department.
At Solargain, we work with you over the life of your solar energy unit and offer prompt servicing and maintenance turn-arounds. You can always trust that we'll be there to support you in all matters solar.
.............................................................................................................................................................
Why Choose Solargain?

In a sentence? Solargain won't leave you stranded when you need us most.
As part of our pledge to offer the best solar power experience in Australia, we've worked hard to achieve the highest standard of accreditation, the ISO 9001. This covers all facets of our business, from quality installation through to sales and service. Our ISO 9001 accreditation backs up everything we say about the quality of our company, and it's a feature you're unlikely to find amongst our competitors.