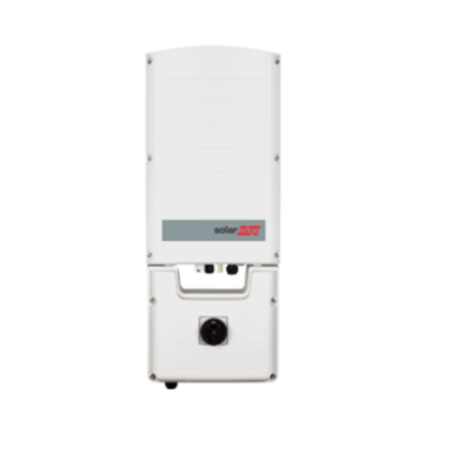 SolarEdge Three-Phase Hybrid Inverters provide some of the greatest benefits and levels of efficiency available on the market. Designed specifically to work alongside power optimisers to ensure that your system always works at its fullest, even in non-optimal conditions. These inverters are the smallest in their class, light, and easy to install, and come with a wide range of additional features, including, but not limited to those listed below.
Inverter Features
No external fan results in low noise levels, suitable for residential installations
Superior efficiency with maximum efficiency levels as high as 97.8%
Lightest model in its class.
Built-in Module-level monitoring capabilities
Integrated DC safety Unit, eliminating the need for external DC isolators.
Internet connection capabilities through either Ethernet or Wireless
IP65 - Able to be installed indoors or outdoors
Fixed voltage inverter for longer strings
Smart Energy Management control
Available in the following sizes: 5, 7, 8, 10
Product Warranty
12 year standard warranty extendable to 25 years
Ambient Temperature
-40 - +60
System Size
5 kW to 10 kW
Model
AUB-SE5K / AUB-SE7K / AUB-SE8.25K / UB-SE10K