Battery Features
Increase solar-power self-consumption
Inbuilt inverter
Loadshifting capabilities
Usable Energy Capacity
13.5kWh
Max Charge / Discharge Power
5kW
Country of Manufacture
USA
You may have heard of Tesla but what about Powerwall? Tesla Powerwall is a rechargeable battery that will give your home more energy independence and versatility when it comes to power storage.
This battery stores energy for solar power generation self-consumption, emergency backup power, and load shifting and uses lithium-ion battery technology, liquid thermal control and intelligent software to drive battery charge and discharge from a solar inverter. With these features combined, Powerwall makes for a smarter, more powerful battery storage solution for your home.
Tesla Powerwall includes its own inverter and integrates into the grid, giving you the flexibility to draw energy from your own reserves.
With double the energy capacity of its predecessor, this new generation battery is easier to install, as it can be mounted on a wall or on the ground, and can be fitted indoors or outdoors. The storage capacity of Tesla Powerwall is 13.5kWh, which is more than ten times that of standard batteries. It also offers unlimited cycles, provided you only use it to store excess solar.
Why is everyone talking about Tesla Powerwall?
It's no coincidence Tesla Powerwall is the home storage product everyone's talking about. Tesla has gone to great lengths to ensure it's produced a fantastic product, both inside and out. After thorough research, they've carefully selected premium inverter partners to seamlessly integrate into Powerwall. Why? Because Tesla wants to change the way you think about energy storage devices in your home, and so do we.
Beauty and brains
Powerwall isn't just beautifully designed, it's also incredibly sophisticated. At its foundation, the system uses advanced lithium ion chemistry, and once installed, it's also completely automated and requires no maintenance.
The benefits of choosing Tesla Powerwall
Increase the self-consumption of solar power generation
Powerwall can store excess solar energy not used at the time of generation and use that energy in the evening.
Load shifting
By charging up during off-peak periods, when the demand for electricity is lower, and discharging during more expensive peak rate periods, when the electricity demand is higher, Powerwall allows you to be smarter about your energy usage.
Back-up power
Enjoy peace of mind and more freedom with Powerwall. This battery will give you power in the event of an outage.
Solargain – a premium battery storage supplier
Experienced, accredited and selected by thousands of Australian homeowners and businesses, you can trust Solargain for your Tesla Powerwall installation.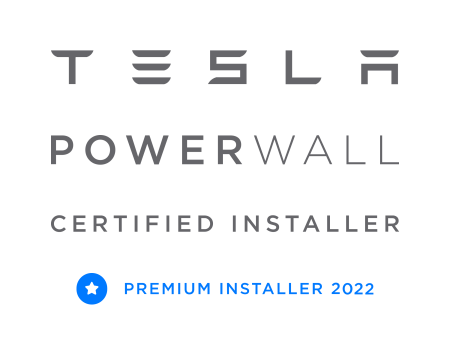 Adding a battery storage device to your home such as Powerwall is a long-term investment. If you're looking to invest in your future with Powerwall, please don't hesitate to get in touch with our experienced team today. Learn how you can take your electricity savings to new heights and find the right renewable energy solution to suit your needs. Call us today on 1300 73 93 55.