Product Image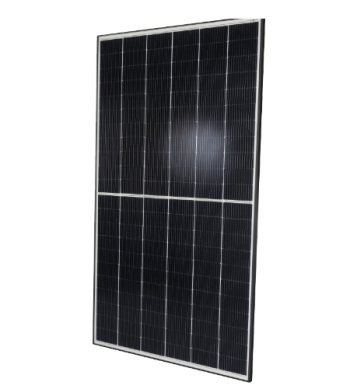 Features
Q.ANTUM technology
Innovative all-weather technology
Enduring high performance
Extreme weather rating
State-of-the-art module technology
Made in Korea
Country of Manufacture
Korea
Product Warranty
25 Year Product Warranty
25 Year Performance Warranty
Warranted Degradation
2% First Year, 0.5% Annual Power Attenuation
Body
First entering the Australian solar energy industry in 2009, Q CELLS rapidly made a name for themselves here by providing high quality local service assistance, on top of their premium solar modules being perfectly designed for the harsh Australian climate. We're proud to have been working alongside Q CELLS' local service teams for several years now, and we have been privileged to witness them overcome and eliminate many of the issues Australian consumers are forced to contend with when purchasing panels from international manufacturers.
Introducing the Q.PEAK DUO ML-G10+
The Q.PEAK DUO ML-G10+ is the peak of quality. Some of the first panels to ever pass the new "Quality controlled PV" comprehensive quality program from the independent certification institute TÜV Rheinland. This is the most stringent quality test in the industry, and passing it can be taken as a huge achievement for Q Cells and a great reason to consider their panels when planning your solar installation.
Even when compared to previous models in the Q.PEAK DUO series, the ML-G10+ offers some of the best yield levels seen to date on a small size panel. The continually improving Q.ANTUM cell concept allows users to enjoy efficiency levels reaching as high as 21.1%, which surpasses the often insurmountable 20% glass ceiling. Combine this efficiency with the panels extremely high levels of quality and safety, and you receive one of the best small size panels available on the market today.
Q CELLS Q.PEAK DUO features
Q.ANTUM technology: low-levelised cost of production

With an efficiency rate reaching levels as high as 21.4%, this module enjoys higher yield levels per surface area, low BOS costs and higher power classes when compared to similarly sized panels.

Innovative all-weather technology

The Q.PEAK DUO ML-G10+ is able to supply optimal yields even in harsh or unfavourable weather conditions, with excellent low-light and temperature behaviour systems.

Enduring high performance

With Anti-LID Technology, Anti-PID Technology, Hot-Spot Protect and Traceable Quality Tra.Q™ owners can trust that they will enjoy high performance from their panels for a long time to come.

Extreme weather rating

High-tech aluminium alloy frame, certified for high snow (5400 Pa) and wind loads (4000 Pa).

A reliable investment

Inclusive 25-year product and performance warranty.

State-of-the-art module technology

The Q.ANTUM DUO product series combine cutting-edge cell separation technology as well as innovative wiring solutions with the Q CELLS Q.ANTUM techology.