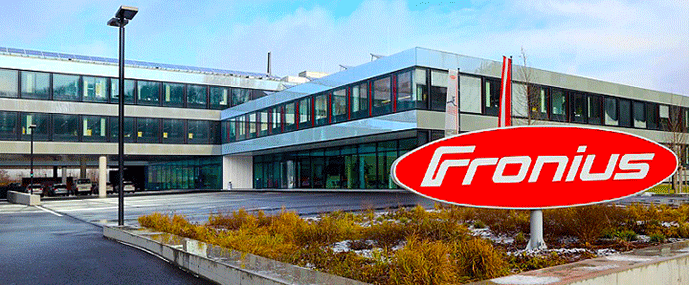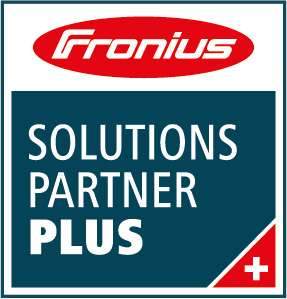 "Energy is our passion. It unites all our sectors", Klaus Fronius
Solargain is a Fronius Solutions Partners Plus (FSP+), allowing their customers to access a comprehensive 10-year parts and labour warranty, which would otherwise cost them over $400. In addition, this warranty is directly backed by Fronius, which means that, even if the installing company folds, the customer is still covered by Fronius.
Solargain, a Fronius Solutions Partner Plus
As a Fronius Solutions Partner, Solargain has priority for service and stock, and delivers faster returns. We also keep Fronius parts stocked in our Service department (located in Rockingham). This means that, if you require servicing on your Fronius inverter, we can fix it in a much faster time frame. In comparison, it would take other companies/service agents 30 days to even receive the necessary parts.
| | | | | |
| --- | --- | --- | --- | --- |
| | Standard warranty | 5+5 year warranty | FSP+ warranty* | 15-year warranty |
| Parts | 5 years | 10 years | 10 years | 15 years |
| Labour | 5 years | 5 years | 10 years | 10 years |
| Backed by Fronius | No | No | Yes | Yes |
| Cost | Free. Comes with Fronius inverter automatically. | Free. Only valid once customer registers online via Solar.web. | Free. Only valid once customer registers online via Solar.web. Must be purchased/installed by Solargain. | Fee applies. Only valid once customer registers online via Solar.web and selects the add-on option. |
*Only available through Fronius Solutions Partners Plus (10 nationally, 2 in WA)
Non-FSP+ companies only have access to the standard warranty, i.e. a 5-year warranty out of the box. Although, there is a free warranty extension which is known as a '5+5 year warranty': 5 years on parts and labour and an additional 5 years on PARTS ONLY (so, 10 years on parts and 5 years on labour in total). However, the 5+5 year warranty requires the customer to register their inverter through Fronius' online portal, Solarweb.com.
This extension warranty is also limited because it is not backed by Fronius directly. Thus, after the first 5 years, Fronius charges for repair, freight and labour, which are costs that are NOT seen with the FSP+ warranty. If your installing company is covering those costs in the additional 5 years and then folds, this will leave you, as the customer, liable for these charges (minimum $700).
Fronius Proactive Services
As a certified Fronius Service Partner, our technicians are trained to perform on-site service of Fronius inverters. In case of a service incident, this ensures lowest possible system downtime - even in remote areas. In addition, we're able to proactively monitor our customers' PV system.
Fronius Proactive Services include integrated system monitoring, reporting and remote troubleshooting capabilities. Designed for on-site service, the Fronius SnapINverter range comes with in-built Fronius monitoring solutions, which gives a comprehensive overview of the health of the PV system, provides convenient levels of remote diagnosis and can alert via email or text message in case of errors. As a Fronius Service Partner, Solargain is able to provide proactive service, making sure the system achieves maximum up time, optimum performance and has the flexibility to upgrade to battery storage in the future.
Remote system analysis enables us to notify our customers of a fault, which we can then fix in one trip to the site.
Download the Fronius Solutions Partner Program brochure
About Fronius
Supplying the Australian market with solar inverters since the turn of the millennium, Fronius was an early mover in Australian solar. Realising the long-term potential of solar in Australia, a Solar Energy subsidiary was set up in Melbourne in 2010. With such a presence, including a local warehouse, technical support and a repair centre, Fronius Australia successfully serves as a regional hub for Australia and New Zealand in terms of the distribution, service and support of their inverter range. Global experience combined with strong local support thus ensure premium quality and reliability.