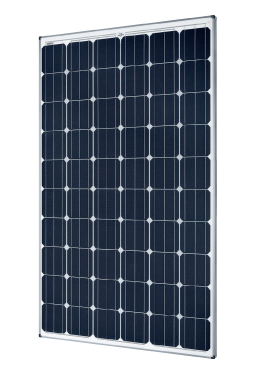 Brisbane is one of the best places in Australia to enjoy solar power. With fantastic levels of sun exposure and Australia's rather high energy prices, one can expect to see a fantastic return in terms of savings on your power bill. If you'd like to see how much you could save with solar panels in Brisbane, look no further than right here. Solargain Brisbane has the experience and expertise to give you the very best in solar energy, and we'll be with you for the whole of your solar journey, to make sure you're able to keep enjoying the benefits to the fullest.
Solar Panel Installer Brisbane
Solargain Brisbane has been in the solar energy industry for a very long time now, and we're more than happy to be the solar panel installer of choice for the people of Brisbane. We understand the unique challenges posed by the Australian climate better than most, and use our experience and expertise to the fullest when selecting what products we offer to our customers. This ensures that you receive only the very best when installing solar panels on your roof, and can rest easy knowing we only stock products from manufacturers who have both a proven and well-established track record, and support facilities for warranty claims available in Australia. This ensures that our customers are never left high and dry with broken panels should something go wrong, which can be a problem when dealing with international manufacturers and one we ensure our customers do not have to deal with. If you want a solar panel installer in Brisbane you can trust is going to look after you and your roof, look no further than Solargain Brisbane.
Solar Panel Installation Company Brisbane
The solar energy industry is one where it can be difficult to last long enough to 'earn your stripes', so to speak, that is to say that many companies will come and go before they ever have the chance to ever really prove themselves, leaving their customers with warranty or service needs without help or anyone to turn to (except Solargain Brisbane, who are more than happy to provide service to anyone who needs it whether we installed their system or not).
This is not something our customers need to worry about. As a solar panel installation company, in Brisbane and beyond, Solargain has more than stood the test of time, having been in the Australian solar panel installation business longer than just about anyone else. We have the expertise to give you the quality of installation and ongoing service that you need to enjoy the very best in solar savings.
Solar Panel Packages Brisbane
We have a variety of top-quality solar panel packages currently available in Brisbane. These are suited to a wide variety of different homes and energy requirements, and our experienced solar experts are more than happy to advise you on which is likely to be the best choice for you and your home, and which you could expect the most practical savings from. Alternatively, they'll happily design a unique solar panel and system package suited to your home's particular solar energy needs with a free quote and site assessment. If you'd like to see what specials and packages we currently have available here, read on here.
Solar Panel System Brisbane
Solar power is at its absolute best in Australia. We have the highest average levels of solar radiation in the world. Brisbane is no exception to that rule, so, with a solar panel system, you can very reasonably expect to enjoy fantastic savings. By offsetting your reliance on the grid and its gradually increasing power costs, you can enjoy the good things in life with less worry, knowing that your solar panel system is gathering all that sunlight for you to enjoy throughout the day, and with a solar energy storage system added on, well into the night as well.