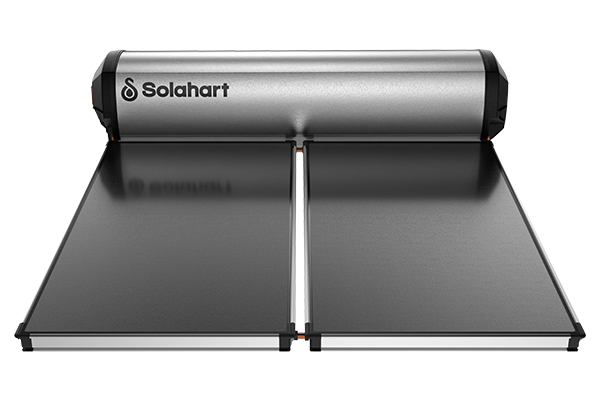 About Solahart
SW Hart & Co – now Solahart – was established in 1901 and manufactured its first solar hot water system in 1953. Solahart roof mounted solar hot water systems are very popular in Australia, especially in Perth and Brisbane, where the sun shines all year round.
Solahart hot water systems we service
Solargain installs, repairs and replaces all Solahart electric- and gas-boosted hot water system models in Perth and Brisbane:
Solahart 181L
Solahart 302L
Solahart 181SP
Solahart 302SP
Solahart 302LCSD
Solahart 181SC
Solahart 302SC
Things to look out for with Solahart hot water systems
Common faults with Solahart systems include:
Solahart warranty claims
Solahart solar hot water system warranties differ from a 5-year warranty up to a 10-year warranty.
If your solar hot water system is still under warranty, you're unsure what warranty your system has or don't know if your Solahart is still under warranty, contact our experienced team and we will be happy to help.
If your Solahart hot water system is out of warranty, we can come to you and assess if we can repair it. In case the unit is not repairable, we bring a replacement option to exchange in one visit in order to save you money.
In most cases, after our specially-trained technicians visit your property and inspect your solar hot water system, they will source replacement parts from the manufacturer, repair the faulty parts themselves or recommend a new system.
No matter what the situation is, we have a solution for you and can get you back up and running!
Solahart hot water system servicing and maintenance
Solar hot water systems are a robust piece of equipment which are designed to last. However, the same way you service your car regularly to make sure it is functional, to fix minor issues in order to avoid bigger problems to occur in the future, manufacturers recommend you service your system every five years. Solargain offers comprehensive solar hot water 5-year service packages at competitive prices.
About Solargain
Solargain is based in Perth and has been operating since 1995. We are fully insured and our technicians are qualified and accredited. We provide flat-rate pricing and quotes for all our service works, which means you won't be charged extra on the day of installation or service.
Contact us
To get your Solahart hot water system repaired or serviced, contact Solargain on 1300 73 93 55 or fill out the form below.
Hot water overflowing from PTR valve
No solar contribution despite sun shining
No hot water despite booster turned on
Hot water fluctuating
Brown hot water coming through taps
Leaking and rusty tank
Please enter your details in the form below