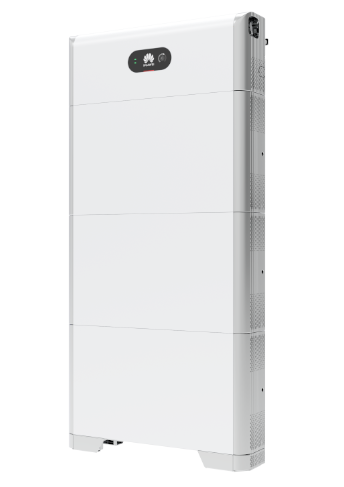 Battery Features
Modular Design allows for flexible investment
Safe & Reliable Lithium Iron Phosphate (LFP) Cell
More usable energy with 100% Depth of Discharge
Easy Installation
Perfect compatibility with both single and three phase inverters
Product Dimensions
670 * 150 * 600/960/1320 mm depending on system size
Use. Capacity
5/10/15 kWh
Chemistry
Lithium-iron phosphate (LiFePO4)
Country of Manufacture
China
The Adaptable Solar Storage Solution
The Huawei LUNA energy storage system is here. The perfect option to couple with any Huawei inverter, the LUNA can be modified to suit your energy needs, however large they may be. Thanks to its modular design, rather than having to buy an additional battery if you want to expand your home's energy storage reserves, all you need to do is add another battery block to your LUNA, saving you money and space. Due to this clever design, the LUNA can scale in size anywhere from 5 kW all the way to 15 kW. 
On top of that, the LUNA's 100% Depth of Discharge means that you get more from your battery, less energy is wasted while converting energy from AC to DC and back again. Meaning that you get more bang for your buck in the evenings, with more energy returning to your home's system from the battery.
Finally, with Huawei's FusionSolar app, commissioning and monitoring your battery is easy, making tracking your energy production and usage a breeze.
Making Solar Elegant
Huawei's residential suite was recently awarded the prestigious 'iF Design Award', one of the world's most prestigious design awards across all industries, known as one of the 'Design Oscars'.
Learn more about Huawei LUNA batteries here.
Smart String Energy Storage System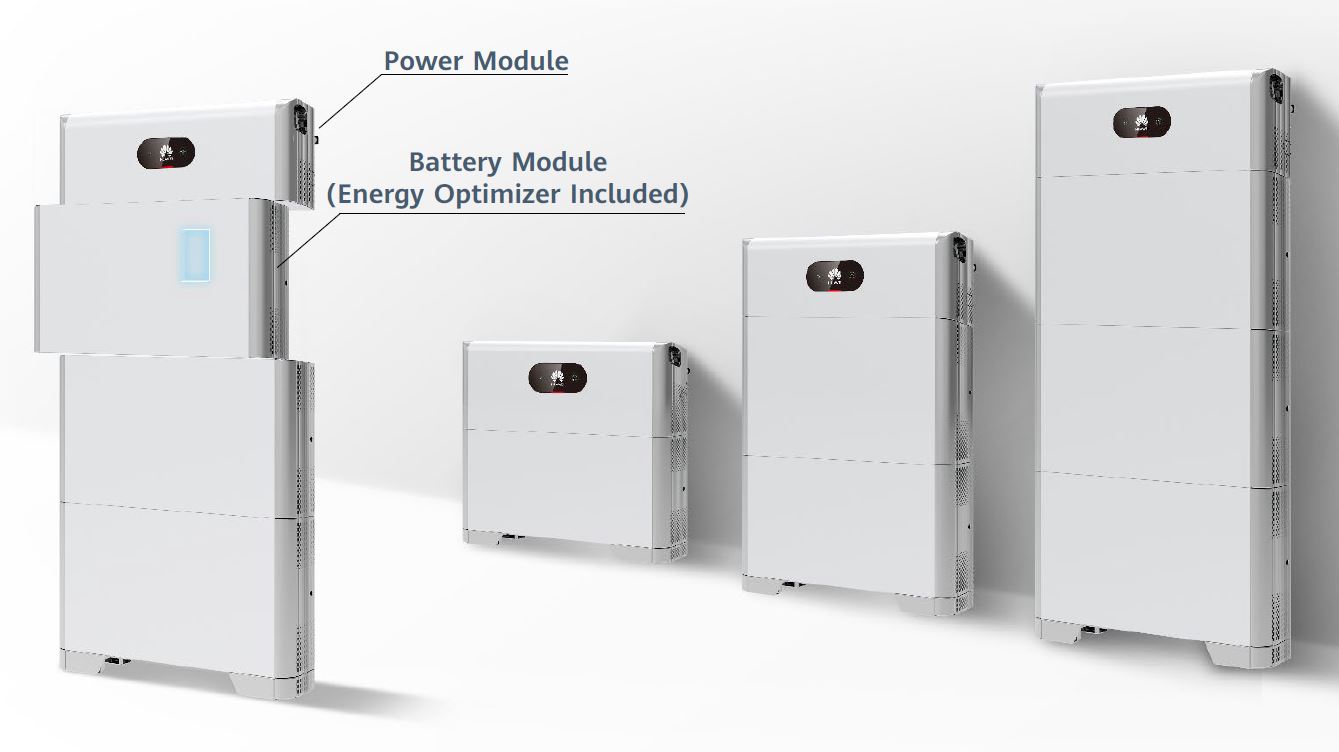 Smart String ESS with Energy Optimizer
A string of battery modules for flexible expansion
Energy optimizer to manage charge/discharge per module independently, supports new and old battery module mixed in one system without usable energy restriction
2x POWER Battery Ready For More Energy
A 5KTL inverter allows 5KW full power AC output plus 5KW full power battery charge
More Daytime Consumption Inverter output full power for daytime energy consumption
More Nighttime Consumption Inverter chargers ESS at full power for more nighttime energy consumption
No Worry About Power Outage with Backup Power
System switches to backup mode to supply emergent power to critical load automatically when power outage
Smart string ESS supports black start from blackout to restore system operating