The people at Fronius were kind enough to gift us with one of their new Fronius GEN24 Plus Symo hybrid inverter beta models to trial, one of the first in Australia! This inverter represents an exciting step forward, not only for Fronius but the solar energy industry as a whole. It's already won itself two awards, gaining the PV home storage inspection award as well as the 2019 Plus X award for design, ease of use, functionality, and ecology..
Fronius has a reputation for creating some of the greatest solar inverters in the world, and they have proven that reputation as well deserved time and again. Ever since they began as a humble one-man operation way back in 1945, they have set technological standards worldwide, and have continued to show an innovative spirit, focused towards environmental and sustainable developments for all industries they operate in.
The System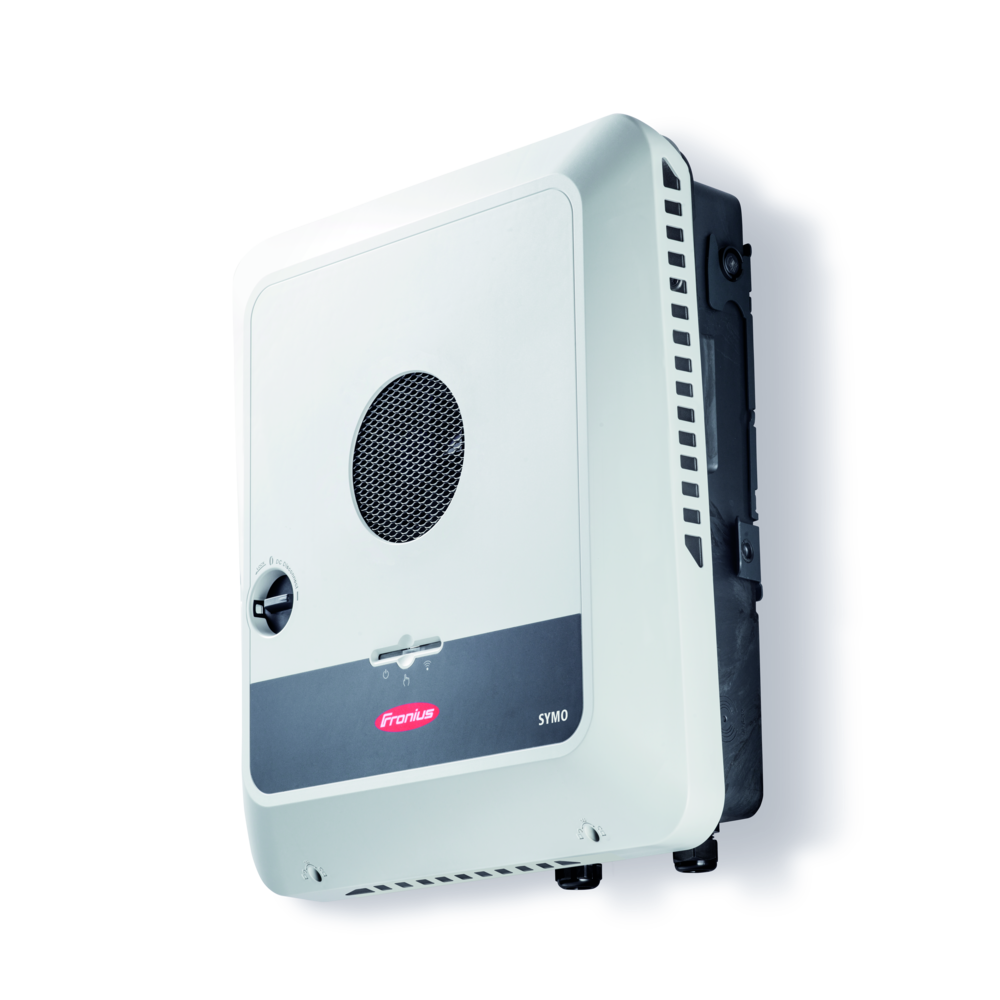 Uniquely versatile, the Fronius GEN24 can be used for Photovoltaic, storage, back-up power, heating or e-mobility. The system offers not only an easy installation, but some of the greatest backup capabilities seen to date in a solar inverter, ones that don't even require a battery, but only get better when one is included.
Integrated into the GEN24 is a basic grid back-up, also known as a PV point, a socket which will continue to receive power in the case of a blackout, meaning that, even without a battery, a number of your critical systems will continue to receive power.
By adding a battery, whether on installation or at a later date (because it is easy to retrofit one into a system with a GEN24), you can take full advantage of the Hybrid inverter's multi-flow technology, supplying even 3-phase loads, such as electric cookers, or heat pumps if there is sufficient energy available.
Multi-flow technology allows for simultaneous energy flow in all directions, and provides rapid conversion between AC, DC and AC & DC coupling, providing your home great flexibility and fantastic rates of self-consumption as well as longer-lasting back-up power, and saving you even more money.
One of the reasons it's so easy to retrofit a battery at a later date is due to the GEN24's ease of installation. Designed with quick-release screws, push-in spring terminals, a user-friendly setup wizard that can be used on any smartphone or tablet, an open interface that makes it easy to integrate third-party components and a straightforward wall-mounting system, the unit is not only easy to install, but it is also extremely easy to service.
With the system's Active Cooling systems, the Fronius GEN24 Plus offers greater flexibility in terms of design and installation straight from the point of planning. Those who install this fantastic inverter can also enjoy lower costs during operation, due to little to no maintenance being required.
With the number of additional features included, the GEN24 eliminates many costs associated with installing a complete solar PV system by including everything you need. Features such as the back-up power capabilities already mentioned, as well as system and energy analysis tools, integrated Dynamic Peak Management, active cooling technology, access to the Solar.Web, energy management functions and Superflex Design.
On top of all of that, Fronius has done more than enough to earn their reputation for having the best service on the Australian Market, offering simple installation and service, easy commissioning from the Fronius Solar.start platform, smart monitoring with Solar.web and ensuring that upgrades are available at any time throughout your systems lifepsan.
With all these advantages over other hybrid inverters, we're sure you can understand why we're so excited to have gotten our hands on our very own Fronius GEN24 Symo Hybrid inverter. We can't wait until we can get them in stock and start sharing the benefits of these amazing systems with all of our customers, once they have had their official Australian release.