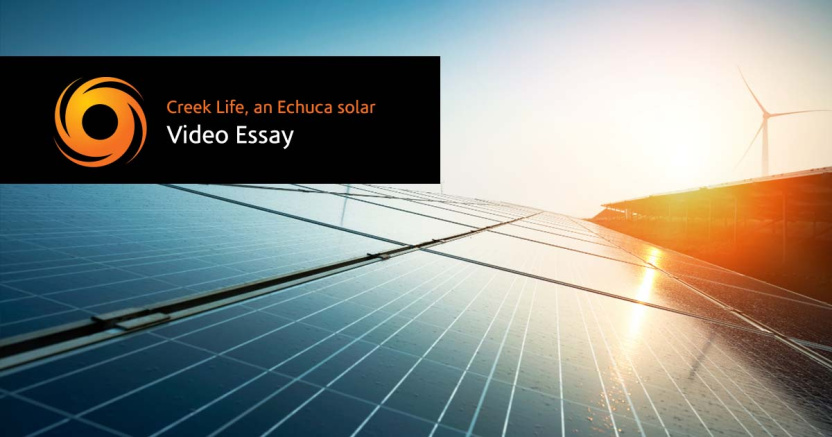 Recently, our Echuca location had the opportunity to work alongside Clenergy on a unique solar energy installation in a rural area. A roof-mounted system was not going to work for homeowner Trevor Vincent's beautiful 20-hectare property right by the creek. So, we had to come up with something unique. Check out the video below or read on for more details.
Our solution was a 20 kW ground-mounted system. Ground-mount systems are quite rare for residential properties, but they offer a number of unique benefits, especially for rural properties. With rural properties often having much more free land, they're able to take advantage of this with large systems that have the opportunity to expand as time goes on, and become self-sufficient power systems with the addition of batteries down the line.
We haven't had many opportunities to work on ground-mounted installations in the past but, thankfully, we were able to lean upon the experience of Clenergy's engineering team. Clenergy worked with us on the installation of the Solar Terrace 2, a stable, dependable mounting system that left the opportunity for later expansion open to Trevor.
Eventually, he plans to convert his home to go entirely off-grid, which is why the system was designed to account for his current peak needs, with excess left over to be sent to a battery when one is added later.
This is certainly a feasible option for him, as his system is already exceeding our estimated return on investment. Trevor is looking at a payback period as short as 4 years, as he's already saving four to five thousand dollars per power bill.
The system is using JinkoSolar panels, alongside a Fronius inverter. The monitoring capabilities of a Fronius inverter allows homeowners to take better control of their energy, optimising their usage as Trevor is doing, to save up to 20% more on their power bills.
We see ground-mounted systems as the future for rural properties and this is not the only system we've been given the opportunity to work on with Clenergy recently. If you're considering a system like this for your own property, contact us to discuss your project.

Enter your details and we'll get right back to you