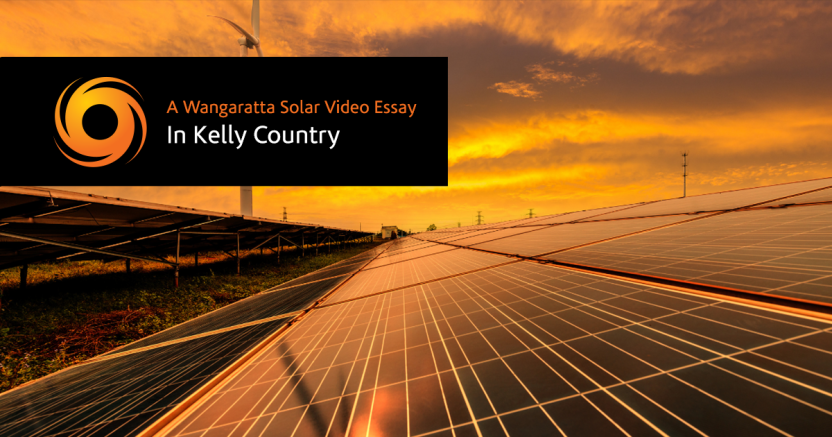 Following up on our recent video essay covering an installation we did in Echuca, our Wangaratta team also had the opportunity to work on a large ground-mounted solar installation with Clenergy. This project was on a rural property that has not only stayed in the same family for more than 200 years, but also played host to the one-and-only Ned Kelly. Watch the below video to learn more.
Trevor contacted Brad last year, having been recommended to him by a friend who'd previously installed solar with our team. Visiting the property, Brad found that roof-mounted solar was likely not the best solution, due to the layout and makeup of the roof. It was actually Trevor who asked about a ground-mounted installation, suggesting they could go in a paddock he no longer used for livestock.
This proved to be the perfect solution. Installing 13.2 kW of solar in the paddock, we were able to provide the perfect orientation and pitch, thanks to the Clenergy backed PV-eZrack Solar Terrace II-A mounting system.
The ground mount makes for easier maintenance on his panels, with easy access to the underside of the panels, and no need to get onto a roof to reach the panels. Ground-mount installations also make expanding the system later down the line easy, making them an excellent choice for rural installations with the space for them.
Now Trevor is able to enjoy the full benefits of solar and his system is able to produce energy even on cloudy days, due to the ideal positioning and layout, combined with the high-efficiency JinkoSolar panels and Fronius inverter.
Trevor was keen to go all-in on investing in a renewable future for his home. The large size of the system covers much of his energy needs, and, with the addition of an iStore Air-to-Energy hot water system, his solar is even covering his hot water costs as well.
We're proud to have been able to help Trevor achieve this renewable overhaul of his home's energy, and future-proof his home against rising energy costs, which were rising by as much as $1,000 per quarter.
We truly believe complete renewable solutions such as this, that allow homeowners to gain greater grid independence while aiding the environment, are going to be the path forward for so many Australians. We're excited to be with them on that journey.
If you'd like to start yours and begin future-proofing your home, fill in the form below, and a member of our team will be in touch to help you get started.

Enter your details and we'll get right back to you