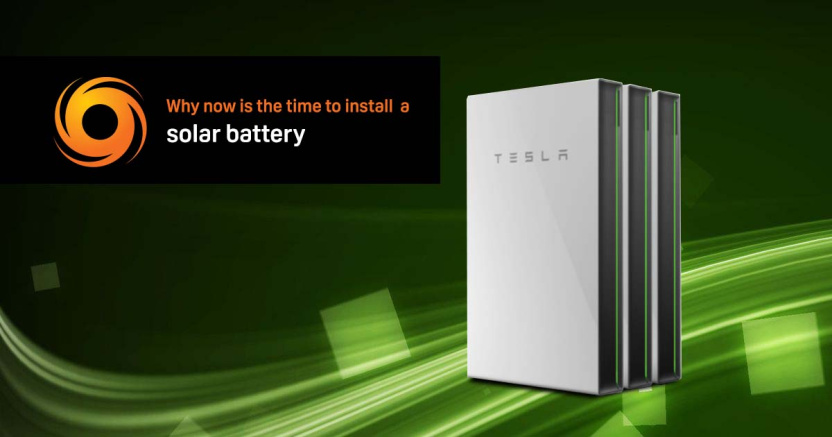 Batteries have been seeing a recent rise in popularity, thanks to the increasing convenience and ease of purchase across Australia. Many government incentives and rebates have become available, battery efficiencies have increased, all while prices continue to fall.
Well we wanted to let you all know that we may very well be standing at the peak, at least for now. Which means that now is the time to invest in a battery system for your home or business. Let's look at a few of the factors making this the perfect time to get a battery.
Battery prices are set to rise in the near future.
This does not apply only to solar batteries, but rather any battery that uses lithium technology. With the rise of electric vehicles, supply of lithium is failing to keep up with global demand, causing lithium prices to skyrocket. This is expected to flow on to retail battery prices soon.
In a recent tweet, CEO of Tesla, Elon Musk said, "price of lithium has gone to insane levels! Tesla might actually have to get into the mining & refining directly at scale, unless costs improve. There is no shortage of the element itself, as lithium is almost everywhere on Earth, but pace of extraction/refinement is slow."
Australia has great battery incentives available.
Australia has always been one of the best nations in the world to install solar. After all, we have the sun blazing bright overhead all year round. Our State Government's have been wise to this for a long time, and have a number of incentives and rebates available to help Australian homeowner's install solar energy products, including batteries.
For example, one of the most generous rebate programs currently available is the Next Gen Energy Storage program in the ACT which allows those eligible to access rebates up to $3,850. This can be combined with the Sustainable Household Scheme which allows for interest-free loans on multiple renewable energy products, up to a value of $15,000.
If you'd like to learn about incentives and rebates available in your state, get in touch today on 1300 73 93 55 or by filling out the form at the bottom of the page.
Batteries have never been better
Batteries have been continually improving since their inception. Initially, we were not always confident in recommending them, but now we can do so wholeheartedly. Battery capacity and efficiency has been improving right alongside solar panel efficiency, allowing you to fill your battery while still enjoying the benefits of solar throughout the day.
Once, batteries were only a feasible option for remote properties where the cost for grid connection was prohibitive. But now, with affordable hybrid inverters and batteries available across a number of brands, there's a battery solution to let any and every home save money, and the environment.
If you're interested in a battery storage system for your home, we strongly advise you act now, before the prices rise. Check here to see what specials we currently have available, or fill out the form below and one of our solar consultants will be in touch to provide you with a quote for your home free of charge.

Enter your details and we'll get right back to you