Congratulations on your new solar power system! Your Fronius inverter comes with a standard 5-year warranty which you can extend to a comprehensive 10-year parts and labour warranty by registering it online. Follow this guide to get started.
STEP 1
You will first need to create a Solar.web account with Fronius. Visit https://www.solarweb.com and click on REGISTER NOW.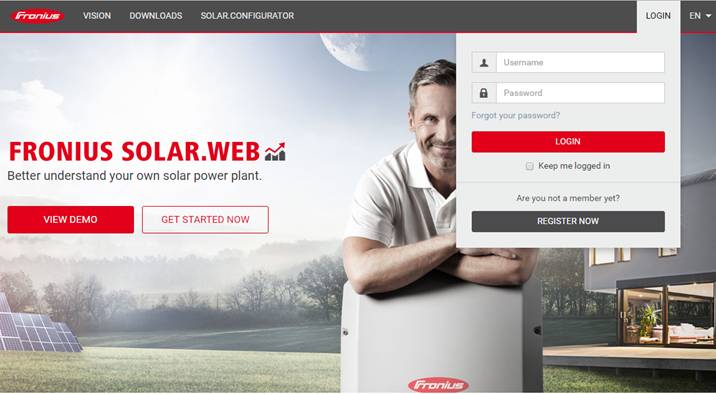 STEP 2
Fill in the relevant information. Please ensure that you have pressed SAVE when completed.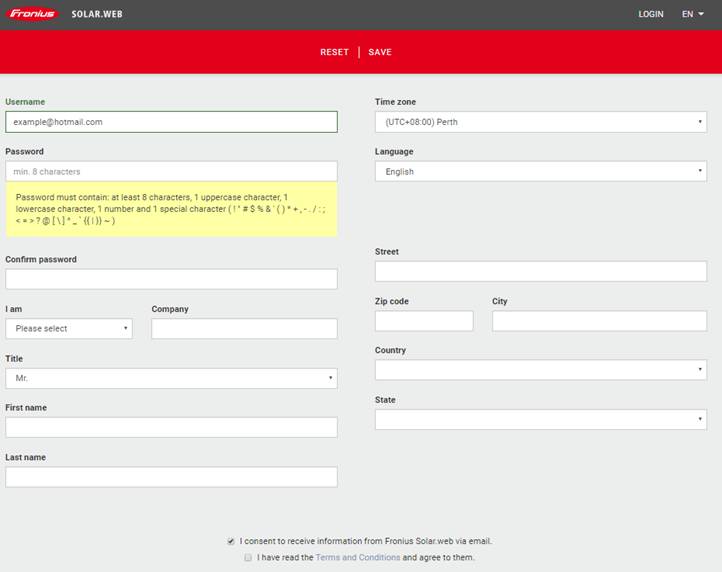 Fronius will send you a verification link. Please ensure you also check your junk mail folder.
STEP 3
Once you have successfully created your account, you will need to log in using the username and password you have just created.
Click on PRODUCT REGISTRATION at the top right

Click REGISTER PRODUCT and fill in the following fields:

SERIAL NUMBER (do this first)
INSTALLATION DATE
INSTALLER

&nbsp

Click REGISTER and then EXTEND WARRANTY
&nbsp
After this, you will automatically be directed to the Fronius online shop. You would need to add the warranty to the cart (at no charge) and proceed to 'purchase' it. If this has been done correctly, you should get a 'Thank You' page, with an option to return to the portal.
There, you will be able to download and print or save the warranty certificate by clicking on PRODUCT REGISTRATION and REGISTERED PRODUCT, for extra peace of mind. However, you should not need to provide this in the event of a claim, as long as the registration was properly completed.

Need help?
If you have any questions in regard to registering your Fronius product, please call 1300 73 93 55 and one of our service technicians will assist you.
You can also download Fronius' Product Registration Guide - 5 plus 5 year warranty.