STEP 1
You will first need to create a Solar Web account with FRONIUS. Visit https://www.solarweb.com and click on "Register now"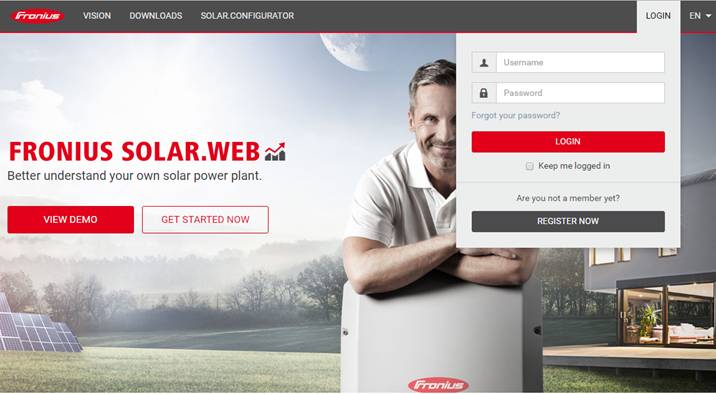 STEP 2
Fill in the relevant information. Please ensure that you have press 'SAVE' when completed.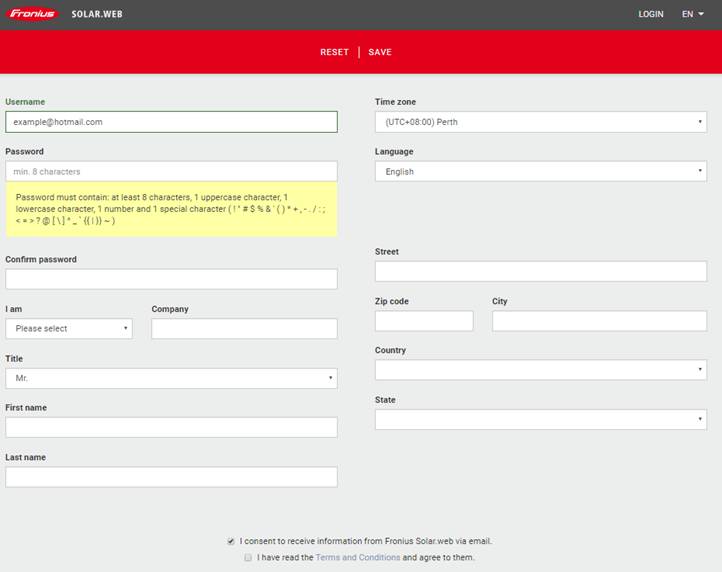 Fronius will send you a verification link if these step was done correctly – please ensure you also check your junk mails
STEP 3
Once they have successfully created the account and verification they will need to log into the account using the username & pw they have just created:
CLICK PRODUCT REGISTRATION – top right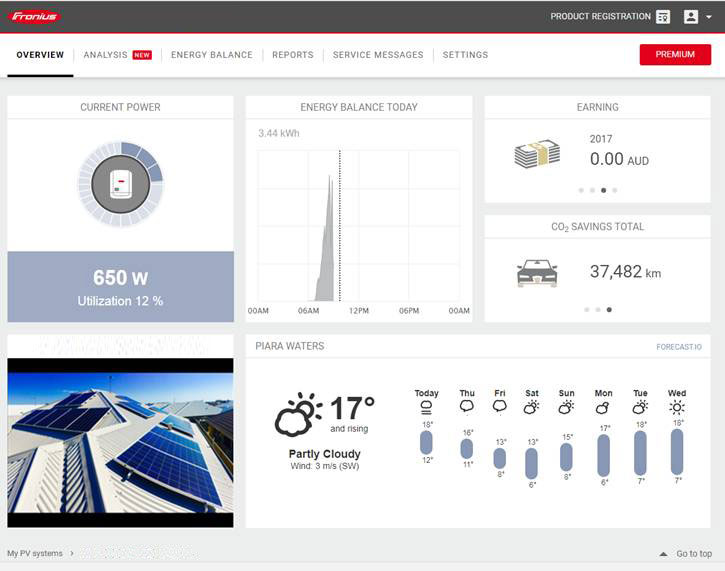 Click "register product"
FILL IN SERIAL NUMBER (do this first)
INSTALLATION DATE
INSTALLER – WA customer will be "Solargain PV Pty Ltd, 6090 Malaga WA (AU)"
CLICK REGISTER AND THEN EXTEND WARRANTY
By this point the customer will automatically be directed in to the Fronius online shop. They have recently update their online shop so it may look completely different time to time but basically they would need to add the warranty into a cart and proceed it through. If they have done it correctly there will be a final page that says 'thank you' and an option for customer to return to their portal.
Once back in their portal they will need to click on 'PRODUCT REGISTRATION' again and then 'REGISTERED PRODUCT (1)' they may need to wait at least 1-5minutes until there is a download certificate option.

Has your solar power system had its annual check?
To ensure your system continues to produce as much renewable electricity as it should be, Solargain recommends servicing your solar power system once a year. To schedule your maintenance and service, enquire online or call 1300 73 93 55 for assistance.