Special Image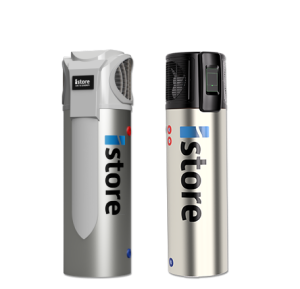 Special Body
The cost-effective battery alternative
Hot water makes up 30% of a home's energy bills, it's time to cut that number down with the iStore air-to-energy system. Reduce your energy costs by as much as 70% with the cutting-edge iStore system and enjoy the very best in solar hot water from only $3,600.
More details about this offer…
Only Available in Great Southern metro areas
Make the most of your solar power system
Reduce your electricity bills
Lower your carbon emissions
Increase your home's energy efficiency rating
Increase the value of your property
Access federal & state government incentives
Special Terms and Conditions
The STCs applicable to the system are to be assigned to Solargain PV Pty Ltd at the time of installation. There must be an approved RCD switch installed at the premises where the iStore is to be installed.
The iStore purchased as part of this offer must be installed by Solargain and be installed at the same premises.
Images are for illustration purposes only.
Offer not valid in conjunction with any other offer.
This offer is valid for a limited time and can be terminated at any time at Solargain's sole discretion.
Offer valid for new quotes only, and only available in Great Southen region.
Supply and installation are subject to Solargain's Terms and Conditions of Trading, available on our website.
Any network application and meter replacement fees incurred by Solargain will be at an additional cost. These costs will be provided to you at the point of sale.
Pricing for the iStore 180 L is from $3,600. iStore 270 L is from $3,925. Cash price purchase only. Additional charges may apply. Finance options available, and will be based on Full Recommended Retail price for the system.
Offer pricing subject to 2022 installation availability.
Images are for illustration purposes only.
Offer not valid in conjunction with any other offer.
Fees, charges and conditions apply.
Extra charges may apply. Receive a quote for site specific pricing.