A common concern we see from our customers is that sometimes they'll have to wait a while before their installation. This has even led us to losing customers to other solar panel installers on occasion, which is disappointing, however this is due to good reason and the old adage 'patience is a virtue' is truer than ever with solar being worth the wait in the long-term. Consider this, there's only two ways a company can decrease installation wait times:
1.  Install Faster
When installing a standard 6.6kW system, our solar installers arrive in the morning and are usually finished with the solar power installation by mid-afternoon.  We follow industry-best installation practices, which can be time consuming, so there certainly isn't enough time for a team to install two jobs per day.
However, they would be able to, if they cut corners and produced sloppier results. This is, sadly, common practice in the solar energy industry. During a random inspection of over 24,000 residential solar installations conducted by the Government Clean Energy Regulator, nearly 25% of installations were rated 'sub-standard' or even 'unsafe.' Meanwhile, only 2.5% of all solar panel installations surveyed were rated as 'industry best practice' (we like to think they were mostly us). You can learn more about this report and its findings here.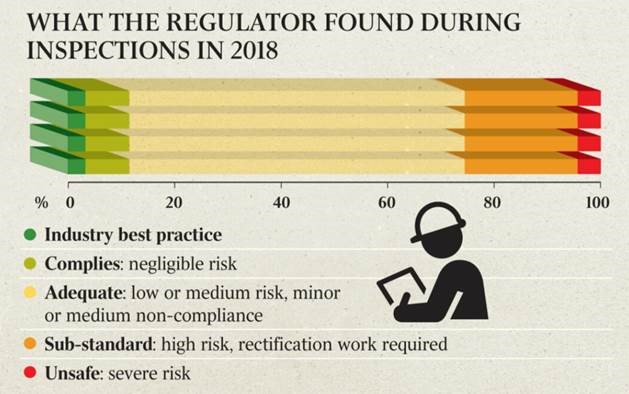 2. Hire More Installers
During the busy seasons of solar, many solar companies will attempt to keep their install wait-times down by simply hiring additional sub-contractors, or a legion of casual labourers, ones who are often inexperienced and even unaccredited when it comes to installing solar panels.
We however, are ISO9001 Quality Assurance accredited, and that means we have installation standards and Quality Assurance processes we must uphold in order to maintain our reputation, accreditation, and the quality of our installations.
When approached by installers interested in working with us, we find they often wind up backing out, when discovering the high standards we expect of our installers. Instead, they go work for less reputable companies, who happily allow them to cut corners and knock off early if it means a temporary increase to their profit margins.
So, if you were disappointed to learn there may be a bit of a wait for your installation, remember, quality is worth waiting for. Solargain is one of the few solar companies with both CEC Approved Solar Retailer status + ISO9001 Quality Assurance + ISO45001 OH&S certification and we have over 70,000+ quality installations under our belt. 
These accreditations involve passing yearly audits to prove we follow industry-best practises and consistently provide quality installations to our customers.
We are also trusted by partners including Synergy, IKEA and Qantas who recommend us as a quality solar provider. 
We take the trust put in us by both our customers and our partners very seriously, so, if we have to take a little longer to ensure the job is done right, so be it.
 
Enter your details and we'll get right back to you