With Chinese New Year fast approaching we'd like to give a special shoutout to some of our favourite Chinese manufacturers and their stellar products. We couldn't do this without them, after all, it's their fantastic products that are providing so much solar goodness to homeowners right across Australia. Read on to learn more about some of our favourite Chinese manufactured solar products and how they could benefit your home.
Huawei
Since the company first opened its doors in 1987 in the southern Chinese city of Shenzhen, Huawei's products have been famed for their reliability and consistency. From humble beginnings, they've gone on to be one of the world's largest telecommunications manufacturers, and have very successfully branched their operations into the solar energy industry here in Australia.
As a market leader in China, as well as in many other countries across Europe, Asia and Africa, Huawei employs over 180,000 plus people in more than 170 countries.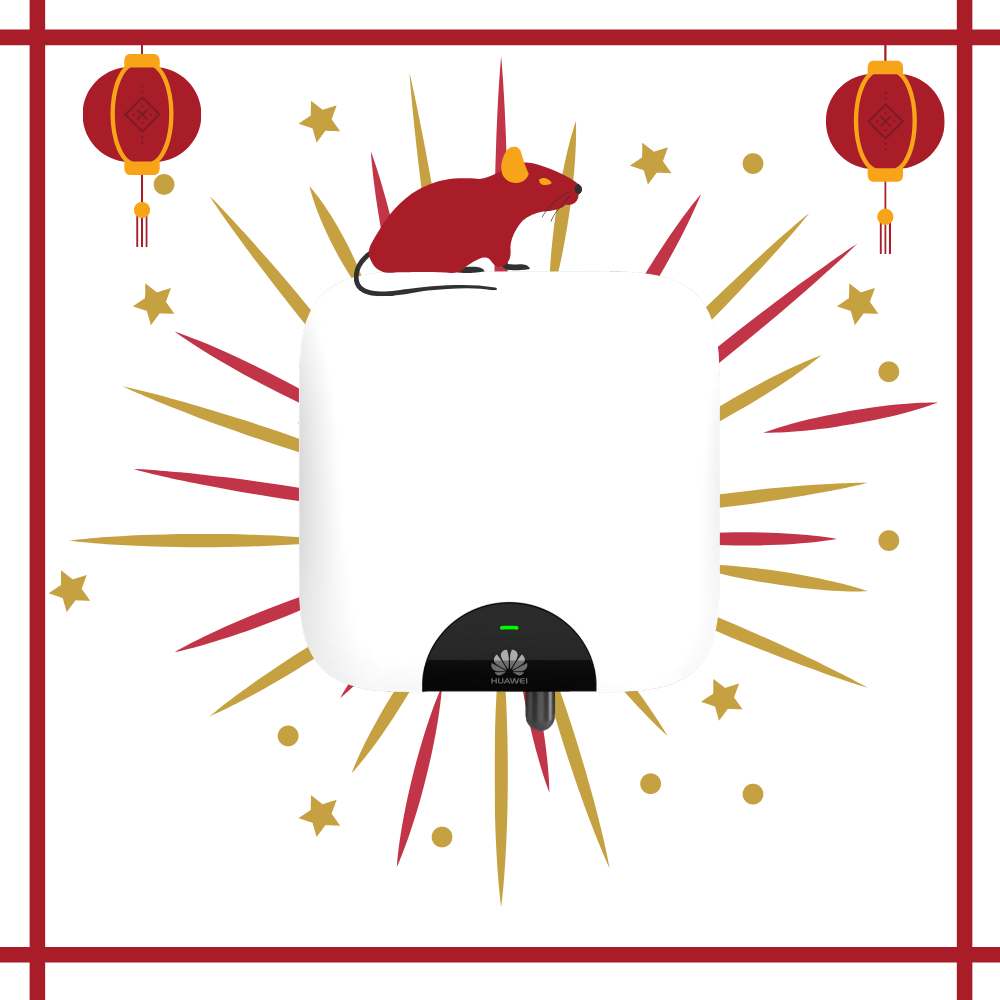 Hybrid SUN2000L-5KTL
Output: 5 kW
Warranty: 10 years
Phase: Single
Designed with style and functionality in mind, the Huawei FusionHome Smart Energy Solution offers the very latest technology in residential solar. The unit is battery-ready, meaning you can plug & play without an additional device. What's more, it gives you peace of mind knowing you have a quality inverter which is backed by a future-proof 10-year replacement warranty.
DC-coupled battery compatibility, meaning the Huawei inverter can be paired with a LG Chem battery.
Significantly higher ambient temperature operation with no de-rating.
Optional panel optimisation and panel-level reporting.
No fans, vents or openings (and no risk of salt-mist/dust/fauna ingress).
10-year warranty with new replacement units (not refurbished).

Growatt
Dedicated to the development of smarter PV inverters and user-side energy management, Growatt is a young and vibrant company that has been making its name globally since 2010. With offices in the US, Germany, UK, Australia, Brazil, Thailand, India, the Netherlands and more, they are well set to service a global market. Many solar homeowners are attracted to Growatt inverters for their affordability and accessibility.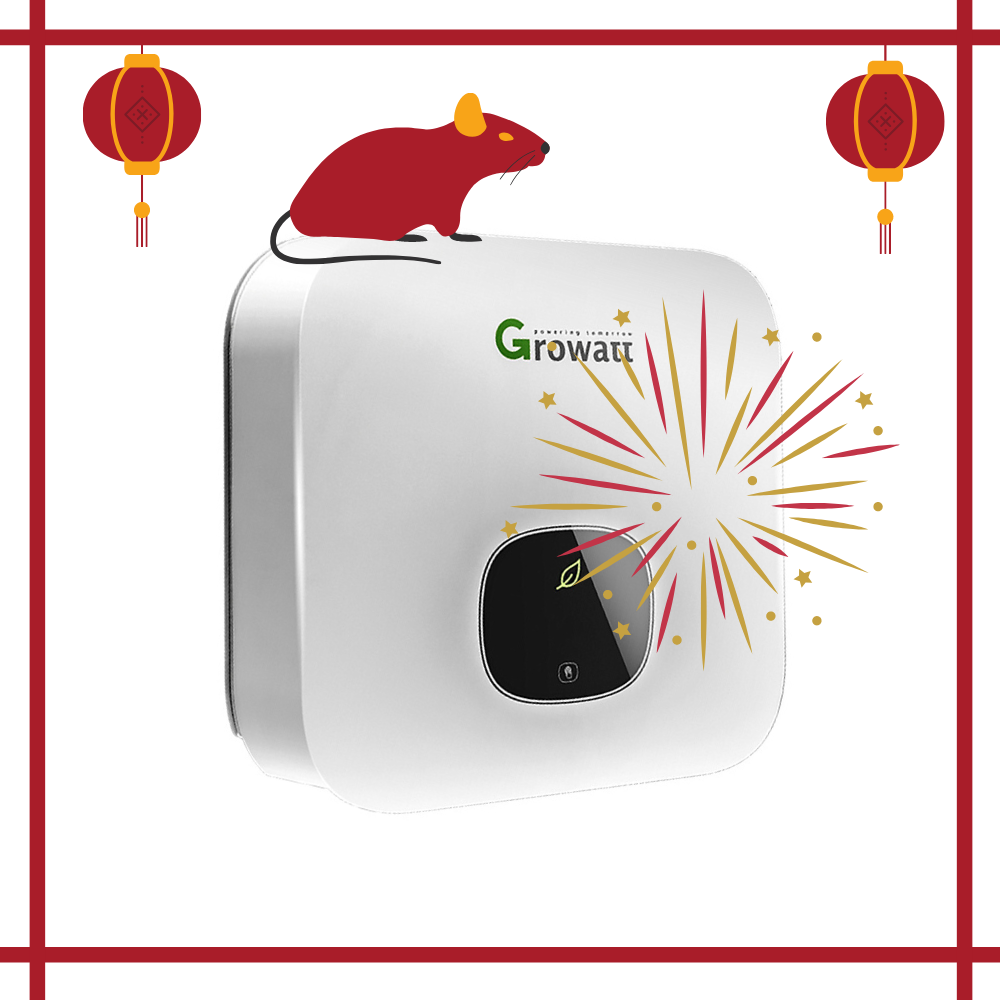 MIN 6000TL-X
Output: 6 kW
Warranty: 5 years
Phase: Single
Looking for a reliable and efficient inverter to complement your solar PV system? The MIN series from Growatt is your answer. A beautiful, compact range that unlike other inverters, has easy-to-use touch buttons which allow you to easily monitor your system.
Touch key and OLED display
Type II SPD on DC side
Support export control
Maximum efficiency of up to 98.4%
DC/AC ratio of up to 1.4
Dual MPP trackers
+IoT make your energy smarter
Sungrow
Founded in 1997 by Professor Cao Renxian of Hefei University, Sungrow has grown to be worth more than $1.5 billion dollars. A key player in China, Sungrow specialises in R&D, production, sales and service of new energy systems across solar, wind, and more. Their company objective is to provide clean power for all.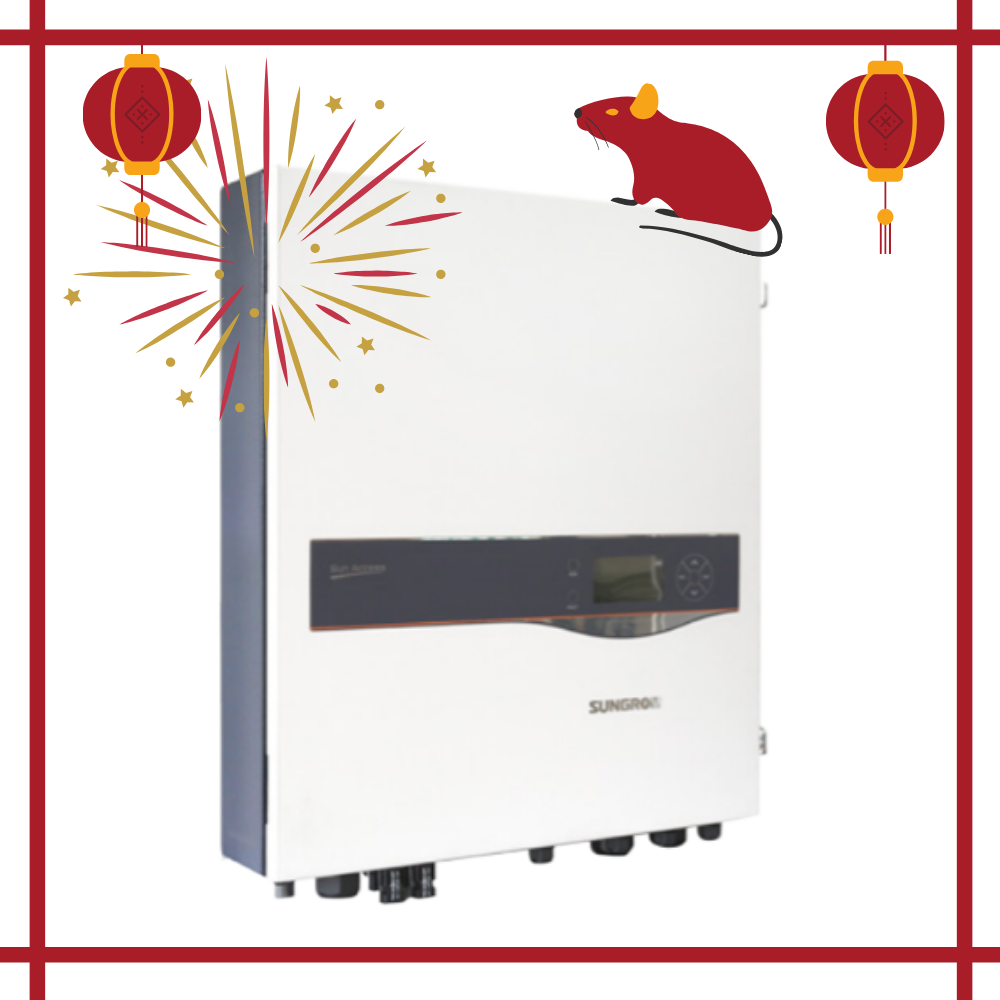 SH5K-20 HYBRID
Output: 5 kW
Warranty: 5 years
Phase: Single
Thinking of adding a battery to your solar PV system? This residential hybrid inverter future-proofs the possibility of adding an energy storage accessory to your home, making for an easy installation in the future.
LCD screen with customisable settings
Online monitoring with regular email reports and alerts
One-click firmware update for simple maintenance
Internal energy management system to maximise power generation
External energy management system to trade unused energy
Backup system in case of a power outage
Compatibility with lithium-ion and lead-acid batteries

Enphase
Founded in 2006 as a start-up in California by Raghu Belur and Martin Fornage, Enphase has gone on to become a household name in the solar industry. They introduced the world's first microinverter system in 2008, making a name for themselves as innovators. Now? They have over 300 issued patents, over 23 million inverters shipped, and over 500 employees worldwide.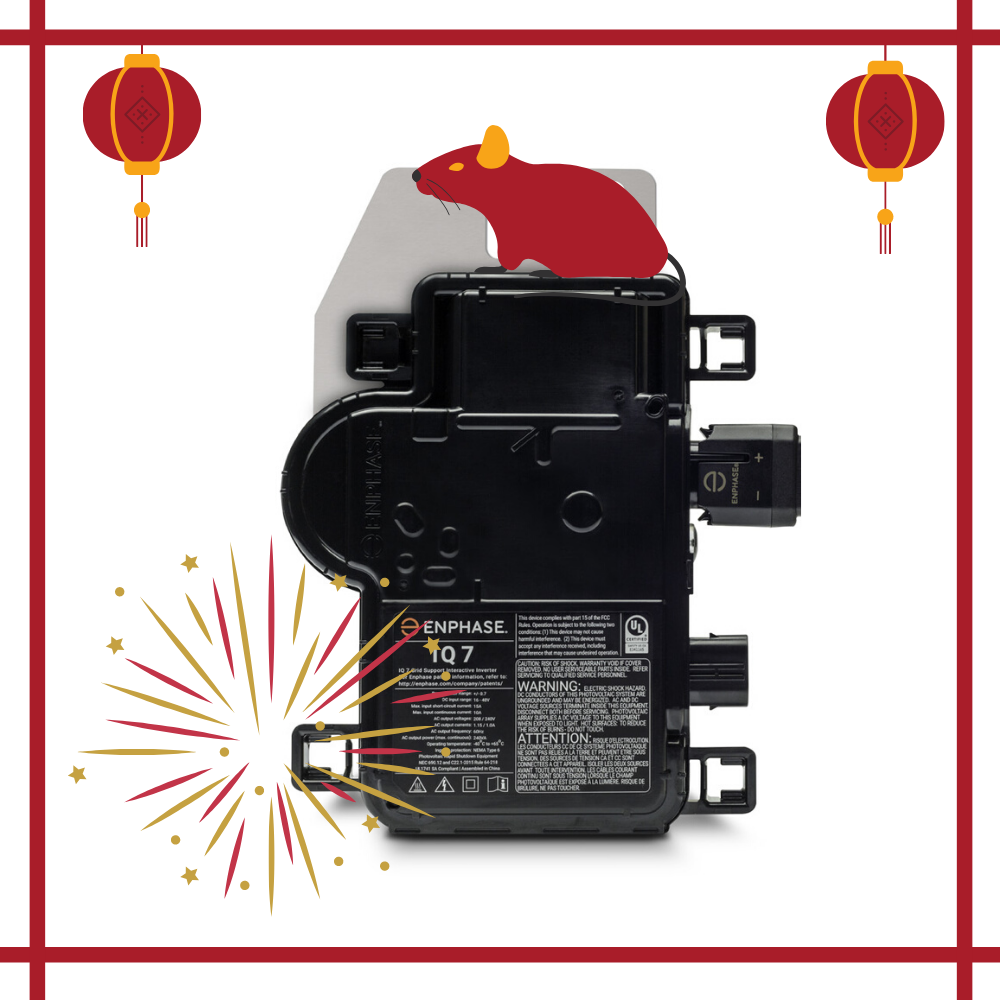 IQ7+
Output: 295 W
Warranty: 10 Years
Phase: Single & Three
The Enphase IQ7+ is the world's most technologically advanced microinverter designed for use with grid-tie or utility-connected solar power systems. With this inverter, any shading on a single panel won't affect the output of all of the other panels, which allows you to get the most out of your solar PV system.
Increased performance
Simple & Smart
Easy to expand
SunPower
Ever since they opened their doors in 1985, SunPower has been leading innovation in solar energy technology. With their panels sporting some of the highest efficiency available on the market, they have consistently been able to deliver more energy and long-term peace of mind than other panels available to Australian homeowners.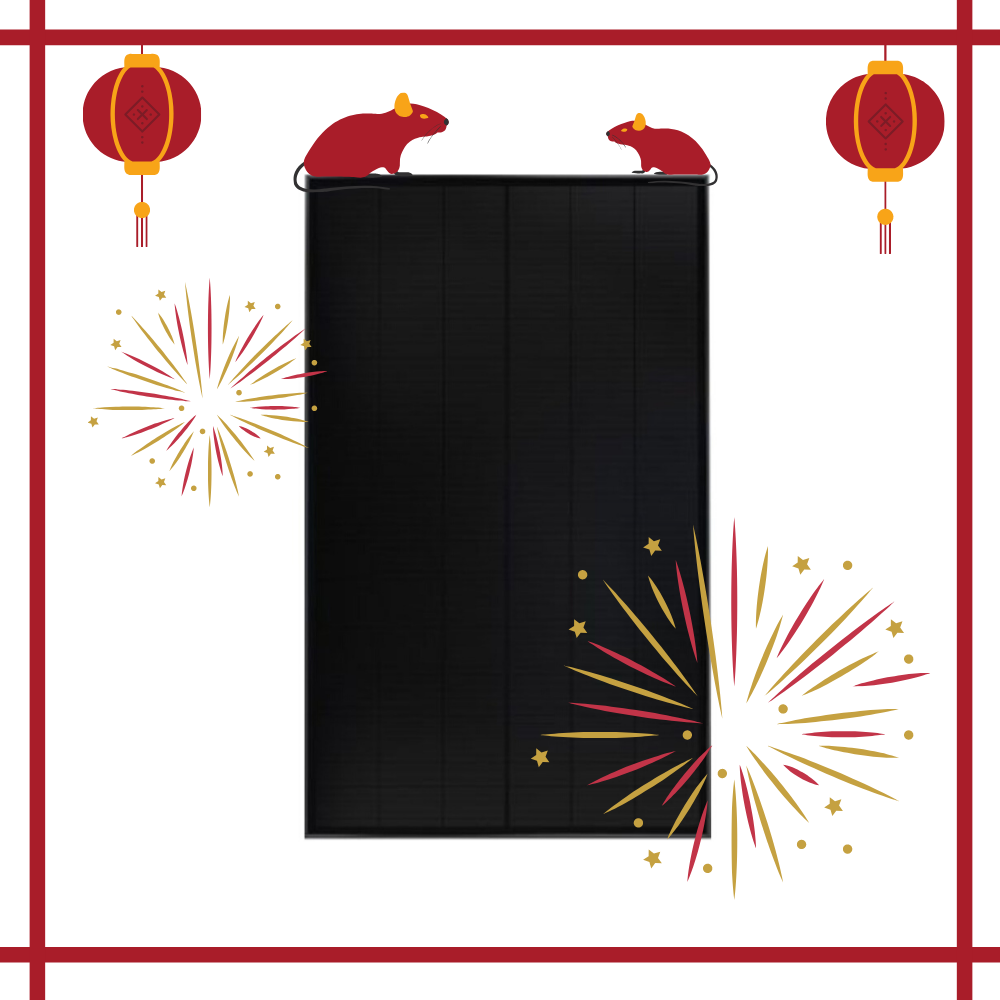 P3
Output: 370 W
Warranty: 25 years
Cell Type: Monocrystalline
SunPower Performance Panels wrap front-contact cells with 30+ years of SunPower materials and manufacturing expertise. The weakest points of the conventional panel design are eliminated to deliver superior power, reliability, value and savings.
Generates 25% more energy than standard panels.
Maximises energy production during morning and evening shading.
Limits power loss in difficult environments.
JinkoSolar
One of the world's largest solar module manufacturers, JinkoSolar sells their services and solutions globally and employs over 12,000 people worldwide. With utility, commercial and residential customer bases in China, the US, Japan, Germany, the UK, Chile, South Africa, India, much of south america, the UAE, Italy, Spain, Belgium and more, it's no exaggeration to say their name is known all around the world, and for good reason.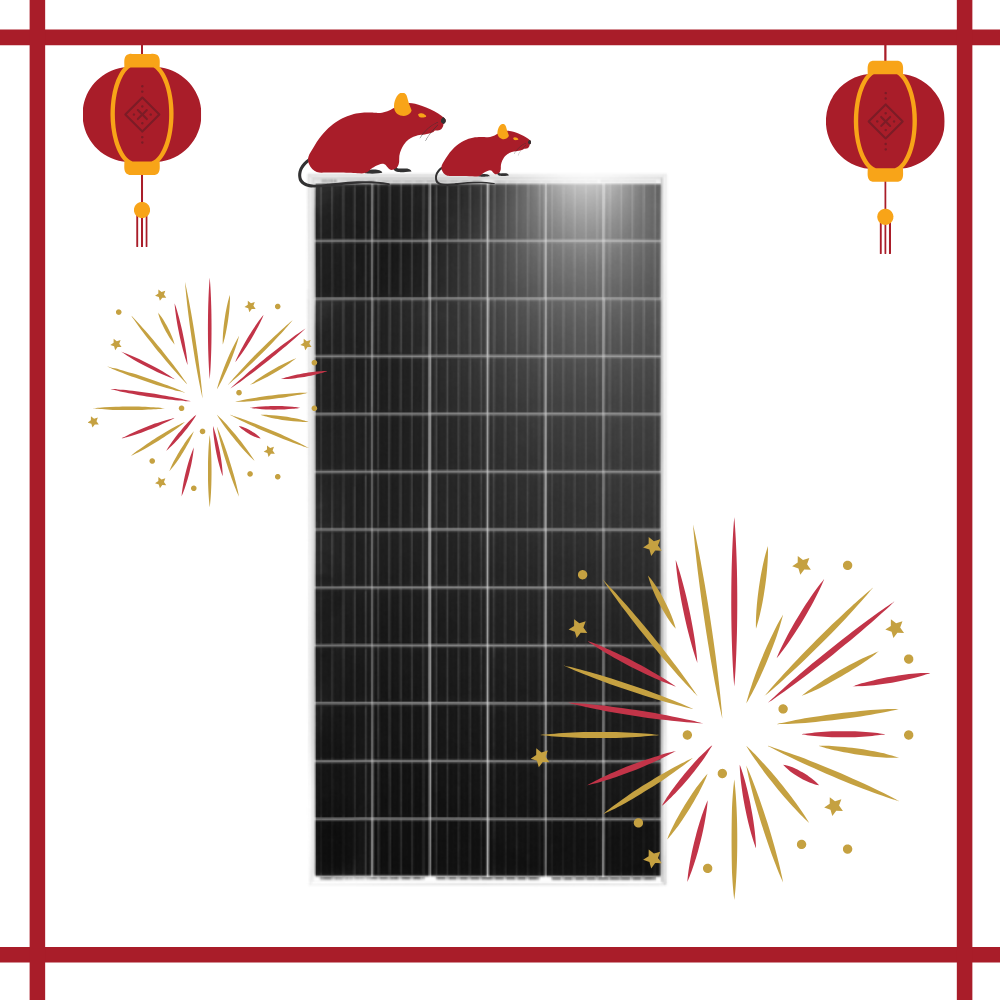 Cheetah PERC 60 Half Cell
Output: 330 W
Warranty: 12 years
Cell Type: Monocrystalline
The JinkoSolar Cheetah half cell design, combined with its black frame, makes it both a high performer and aesthetically pleasing. With a higher module conversion efficiency (up to 20.45%) and an advanced glass and cell surface textured design, this panel is the perfect choice for performance in low-light environments.
19.56% higher efficiency than other panels.
Low module degradation rates.
Certified against high winds and snows.

Want to find out more?
If you're interested in any of these products, you should know that you could earn 5,000 Qantas Frequent Flyer Points when you purchase a new solar PV system or battery storage device from us! Click here to learn more, or book a consultation with one of our qualified technicians today to see what products are best for your home. Again, happy New Year, or as they say in Cantonese, Gong hei fat choy!