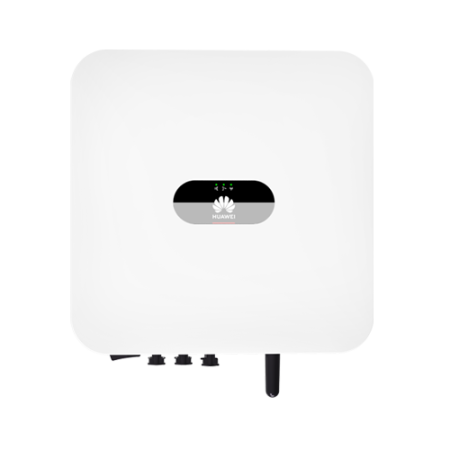 Huawei FusionHome Smart Energy Solution
Designed with style and functionality in mind, the Huawei FusionHome Smart Energy Solution offers the latest technology in residential solar. Our customer's love the Huawei hybrid inverter as it's battery-ready, meaning your can Plug & Play without an additional device. What's more, you can enjoy peace of mind knowing you have a quality inverter backed by a future-proof 10-year replacement warranty.
Other Benefits of Choosing the Huawei Hybrid Inverter
DC-coupled battery compatibility, meaning the Huawei inverter can be paired with a LG Chem battery.
Significantly higher ambient temperature operation with no de-rating.
Optional panel optimisation and panel-level reporting.
No fans, vents or openings (and no risk of salt-mist/dust/fauna ingress).
10-year warranty with new replacement units (not refurbished).
Partial panel optimisation, reducing the total cost of installation by only requiring optimisers on the panels that need them.
Making Solar Elegant
Inspired by German products, the Huawei inverter is extremely compact compared to other solar inverters available on the market. It also won two "Oscar Awards" for its design, an iF Design Award & a reddot Award.
Inverter Features
High efficiency inverter topology, Max. Efficiency 98.6%
European Efficiency 98.0%
Max DC voltage: 1000 V
6 strings intelligent monitoring
Fuse free design
Supports one-click inverter configuration
Significantly higher ambient temperature operation with no de-rating
Optional partial panel optimisation and panel-level reporting
DC-coupled battery compatibility