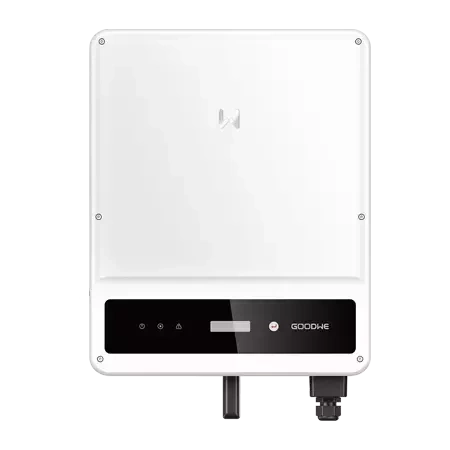 Inverter Features
30% Lighter than similar systems
Built-in anti-reverse function
TDS Models compatible with high power modules
Country of Manufacture
China
GoodWe Solar Power Inverters
GoodWe have secured their name as a world leading inverter manufacturer by installing more than 23 GW of system across more than 100+ countries worldwide. But their service is not only far-reaching, it's capable and proficient, especially here in Australia. Establishing themselves in Australia in 2012, GoodWe have an integrated service system that allows them to perform after-sales service for customers nationwide. In 2019 and 2020, they were even awarded with the EuPD Research's Top Brand PV award seal for Australia. With all these claims to their name, we're proud to offer their products to our customers.
DNS Series
30% Lighter than other similar products. The DNS series offers excellent compact size, as well as a comprehensive hardware + software system makeup. Compatible with high power and bi-facial modules, it allows for greater solar power absorption, making it more productive and ahead of the curve when it comes to efficiency levels.
Manufactured for longevity and durability even under strenuous modern standards, these inverters provide high efficiency, as well as class-leading functionality. They come equipped with IP65 dustproofing, waterproofing, and a fan-less, low-noise design.