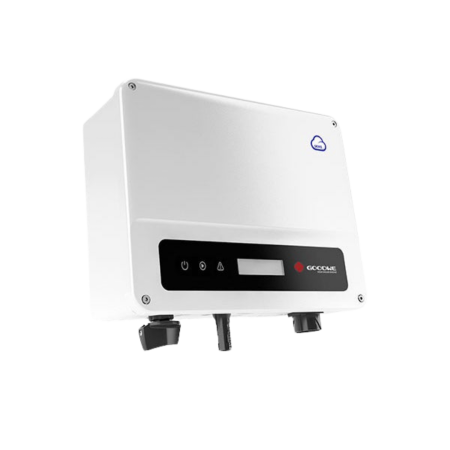 Country of Manufacture
China
GoodWe Inverters
A world leading inverter and energy storage manufacturer, GoodWe has more than 23 GW installed across 100+ countries worldwide. A core criteria for us to partner with an international manufacturer is that they have an established in our southern sunny nation, and GoodWe passes that requirement with flying colors. Established in Australia back in 2012, they have an integrated service system able to provide after-sales service nationwide. They were even awarded with the EuPD Research's Top Brand PV Award seal for Australia in 2019 and 2020. With that in mind, we feel confident in offering their products to our customers.
---
XS Series solar inverters
These ultra-light residential inverters bring fantastic levels of efficiency to small-scale installations. Weighing less than 6kg, and as small as an A4 sheet of paper, you really can't ask for more from 'small-scale'. Easily installed due to their small size, they manage all this without losing the features you'd expect from a larger inverter. Equipped with 133% DC oversizing capability, allowing for full load output even during extreme weather conditions. On top of that, it possesses efficiency levels as high as 97.6%, an astonishing levels for it's size.
The system also comes with an optional LAN/WIFI communication, which allows for different monitoring methods each designed to cater to a different need. Choose the option which is most convenient for how you use your solar, or switch method should another suit you better down the line.