Product Image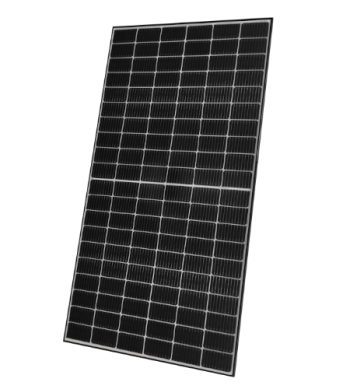 Features
Durability Against Extreme Environmental Conditions
Hot 2.0 Technology: Reduced Hot Spot power loss
PiD Resistance
Country of Manufacture
China
Product Warranty
15 Year Product Warranty
25 Year Linear Power Warranty
Warranted Degradation
2% First Year, 0.55% Annual Power Attenuation
Body
Now available in Australia, the JinkoSolar Tiger modules are the company's most efficient panels to date. That is saying something, considering that JinkoSolar is a renowned and very well respected company in the field of solar modules and has been for more than a decade now.
JinkoSolar
Founded in 2006, JinkoSolar has made a name for itself in the solar module manufacturing sphere by being the first Chinese PV manufacturer to receive the highly lauded Q+ certification, which is one of the industry's highest levels of certification. Though impressive, this is only one of several accolades the company has earned itself through its high-quality modules.
They gained this due to their commitment to quality control and system testing, putting every product they produce through intense quality control tests to ensure they meet the exacting standards they have developed over more than a decade of industry experience.
With facilities in 23 countries and over 15,000 employees, JinkoSolar has established itself as the third-largest manufacturer of photovoltaic crystalline modules in the market today.
The modules that JinkoSolar produces are often used in premium solar installations due to their excellent durability, notably pleasing aesthetics, and very impressive levels of efficiency.
The Tiger Series
All those features just mentioned that have given JinkoSolar the renown it enjoys today, are present in the Tiger series, refined and improved. The 415 W Pro model enjoys 21.25% efficiency, notably higher than what most modules of a similar output would ever be able to produce. High efficiency means that, throughout the day, your system will be producing more power than other similar systems being hit by the same amount of sunlight.
These efficiency levels are due in large part to the module's Multi-Busbar technology. Traditional solar modules utilise 3-4 busbars. Meanwhile, the Tiger series uses 9 fine and narrow busbars, which causes more sunlight to be converted into useable power by the solar module.
Plus, these systems are very durable, even in harsh Australian climates, more than capable of coping with high salt mist levels as well as possessing high levels of ammonia resistance. The Australian climate poses unique challenges to solar modules, but JinkoSolar's Tiger range is more than up to the challenge.