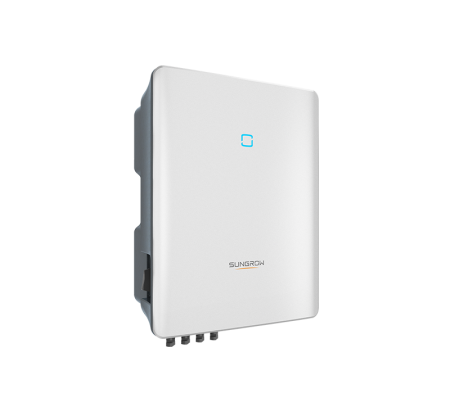 Inverter Features
Backup mode available
Built-in energy management system
Fast Charge/Discharge
Model
SH5.0RT
SH6.0RT
SH8.0RT
SH10RT
Country of Manufacture
China
Opening for business in 1997, Sungrow has always been dedicated to forward-thinking processes and innovation and forward-thinking processes. Their portfolio includes PV inverter solutions and energy storage systems for residential, commercial and even utility level applications, with their floating PV plant solutions receiving international recognition. We couldn't be prouder to offer a wide range of Sungrow inverters, well equipped to meet the solar energy needs of almost any residential solar installation including the Sungrow SHRT, designed specifically for three phase installations.
We offer a wide range of Sungrow inverters and energy storage systems, well equipped to meet the solar energy needs of any and all home solar installations, including the Sungrow SHRT, a three phase hybrid inverter designed to synergise well with any Sungrow solar energy storage system.
SHRT series benefits
The SHRT series offers 24/7 live monitoring through the display or the iSolarcloud app, a built in energy management system and real time data on a 10 second update loop, which allows you to take fantastic control over optimising your energy. Combine this with fast charging and discharging allowing for greater levels of self-consumption, as well as an excellent host of safety features, and you have a top quality inverter to pair with any battery.
It even offers a seamless transition to a backup mode, allowing for protection against power outages, keeping the lights on when it really matters.
If you'd like to learn more about Sungrow inverters, get in touch through the form below.
Enquire about Sungrow inverters